Masala Vada, or Masala mint fritters, are a famous snack in South India. It looks and tastes a little like falafel. It's crunchy, and loaded with ginger, garlic, and onion.  They are versatile and can be minced and stuffed into tacos, and also mixed in curries.  Served with chutney at coffee time, it's so good.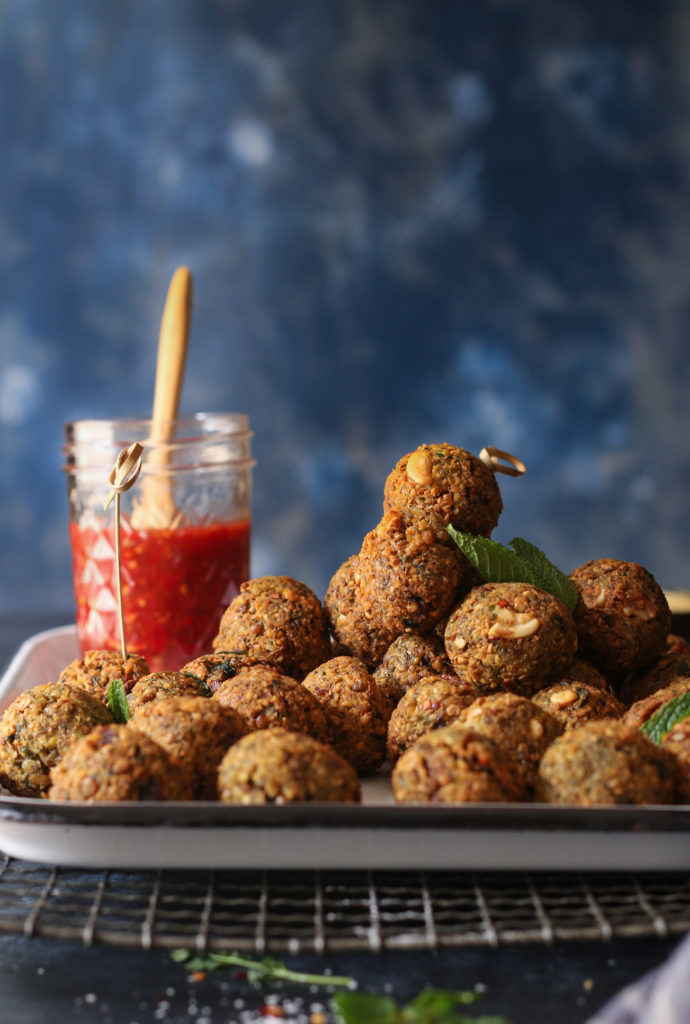 The sounds of running water and rushed preparations start in the wee hours of the morning.  I lie in my bed for that wake up call.  I don't hear it, so my face digs itself more into my hard pillow.  I hear a complain from dad, to my mum… "Why don't you wake her up?  It is a festival day."  Of course, mum ignoring his complaints.
My room was right next to the kitchen, the sounds of the pressure cooker, the occasional drop of a steel glass, all was quite clear. The 3rd whistle is just too much for anyone to handle, and now I'm begining to think that the whistle so early was just a tactic of mum's without having to wake me up.  I very clumsily walk to mum to see what's going on, and she gives a smile and quietly but sternly asks me to shower and get ready for the pooja.  I looked at mom with annoyed eyes, like "Who in their right mind rushes to do pooja?"
While I showered, I wondered how mum got everything ready, the vada, the payasam, the obbat, the sambhar, everything by nine for the pooja.
Now, festival days begin at 5.00 a.m., and the first thing I do on a festival day is shower, and soak for the vada before I start anything.  I wait patiently for the kids to be up, and as always, scream out loud at the teen. It always comes full circle, doesn't it?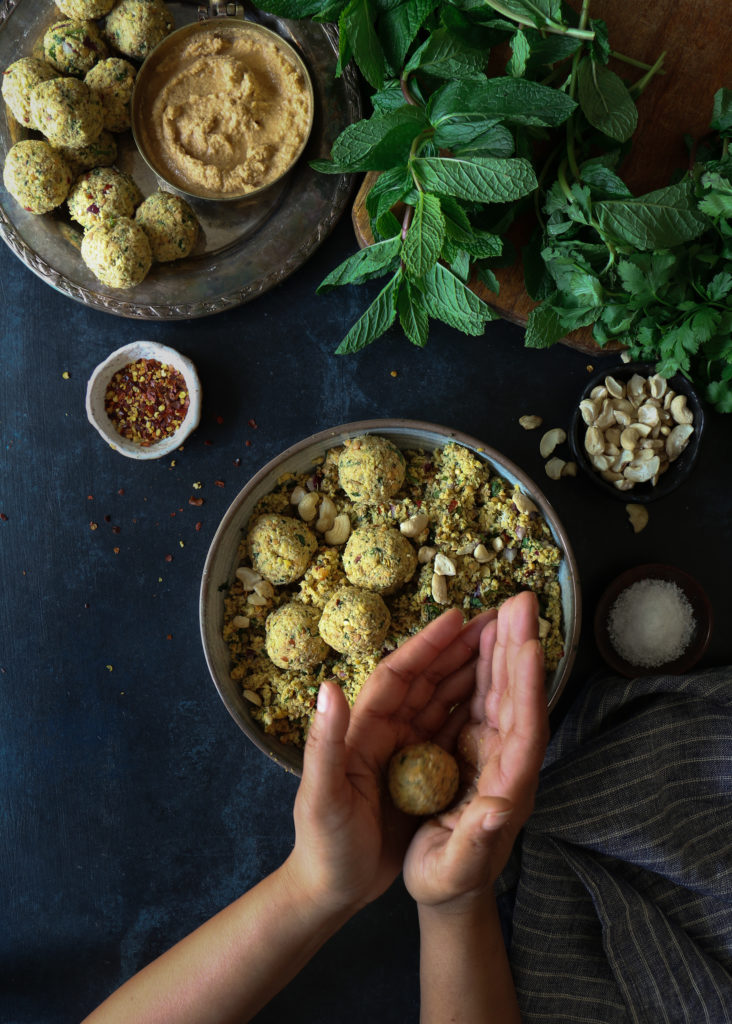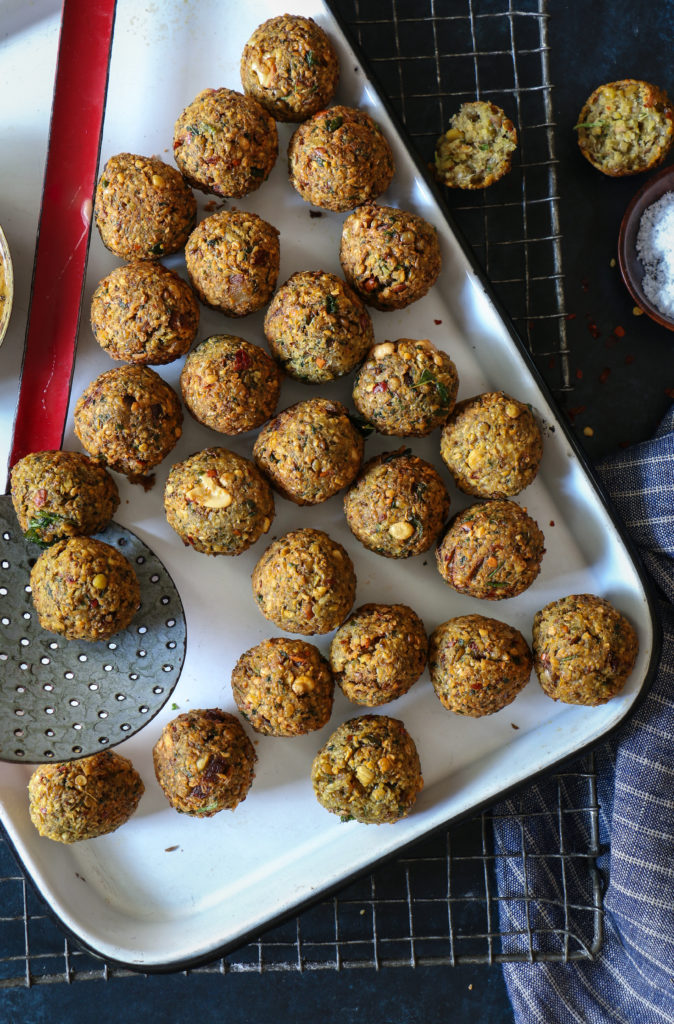 Lentils Masala Mint Fritters/Masala Vada
Ingredients
1 cup brown lentils
1 cup channa daal
5 cloves garlic,peeled
2 inches ginger, peeled and chopped
6 dried red chilies
1 cup packed mint leaves, washed and dried
salt
½ onion, finely chopped
⅓ cup of broken cashews
Vegetable oil for deep frying
Instructions
Wash the brown lentils and the channa daal until the water runs clear and soak in water for 3 hours.
In a food processor, add the garlic and ginger, dried red chilies, mint leaves and salt. Drain all the water from the lentils and channa daal and add it into the food processor. Grind it to a coarse paste. Do not add water while grinding for the fritter. You should be able to make a ball without it breaking and it should hold it's shape.
Take it out in a large mixing bowl and add the finely chopped onion and cashews. Mix well and make small golf sized balls of fritters and set it aside in a plate.
Heat up the oil for deep frying in a pot of 3 inches oil. The oil should be about 375 degrees temperature.
Slowly slide in few lentils balls in the oil and cook for about 1-2 minute turning it with a slotted spoon until it is golden brown, crispy and cooked from the insides.
Serve with some chili sauce, coconut chutney or yogurt sauce.
Notes
Channa daal or split chickpeas: https://www.amazon.com/s/ref=nb_sb_noss?url=search-alias%3Daps&field-keywords=channa+daal