Here's my simple way to make this Mocha-Caramel Raspberry Mousse, using Werther's caramel candies, and it's all dressed up. Sweet treat Ker-uh-muhl or Kar-muhl, how do you pronounce it?  What ever it might be, we love Caramel. This silky smooth Caramel mousse, layered with Mocha cream and raspberry mousse, altogether making it an indulgent beautiful Spring/Summer Dessert.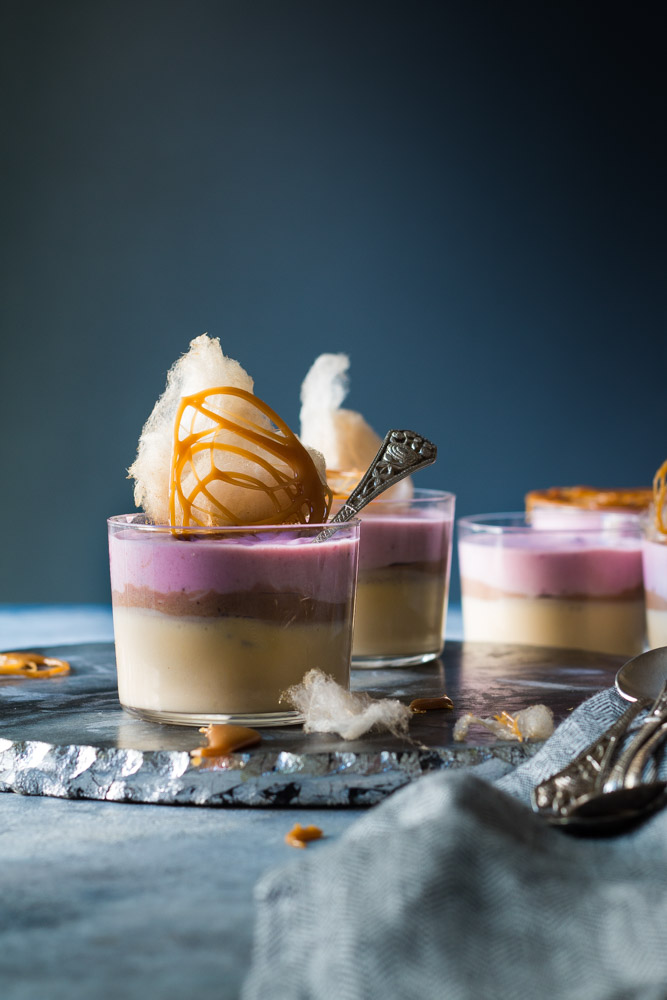 As the afternoon sun cast shadows of the trees in my garden on my dining floor, I suddenly had the urge to have something cool, creamy and rich.   I opened the refrigerator just to find few eggs staring back at me.  It's almost like they were calling me to be used.  I had guests 2 days later, so why not?, I thought to myself.  Taking my steel bowl to break open the eggs, I stared at the egg shells and back to the most prettiest separated yellow yolks.   This is where I belong, the kitchen, Waffles by me waiting for a spill, and a cookie if he got lucky.  I took a sip of my coconut water and got out my double boiler and added water.  I decided I was going to make a creme anglaise.  Slowly whipping the eggs and the moment I added it to the cream, a perfume surrounded the kitchen.
And then it hit me. The simplest desserts are oftentimes the best, a few special touches, a mix of caramel, a touch of espresso, a small touch of cotton candy or candy floss, some wine and few friends…..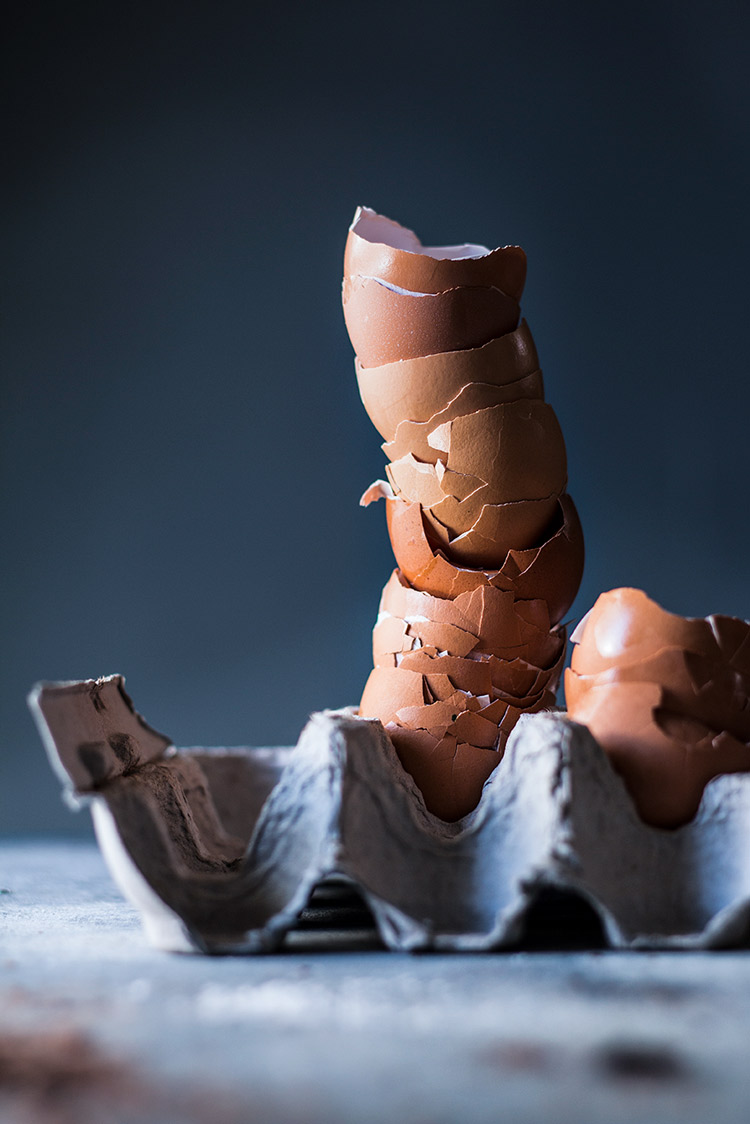 One of my favorite caramel candy has to be Werther's chewy caramel.
Werther's Original is turning to residents of Carmel (Kar-muhl), Indiana, to weigh in on the Great Caramel Debate. Carmel Mayor James Brainard will officially change the town's name and pronunciation to Caramel (Ker-uh- muhl), Indiana for the Werther's Original National Caramel Day celebration!  Interesting right?!
Candy-maker Gustav Nebel first introduced his delicious, iconic caramel recipe in 1909 in the small European village of Werther, Germany. Using only the best ingredients — real butter, fresh cream, white and brown sugars, a pinch of salt and a lot of time — he created a treasure worthy of being wrapped in gold and named the candy Werther Original in honor of his village.
Werther's Original Cocoa Crème Soft Caramels are the newest addition to the Werther's family, and feature a rich, creamy chocolate filling wrapped in smooth soft Werther's Original caramel.Werther's Original are available in retailers nationwide in several varieties, from hard, chewy, soft and filled caramels, to sugar-free caramels and even caramel popcorn.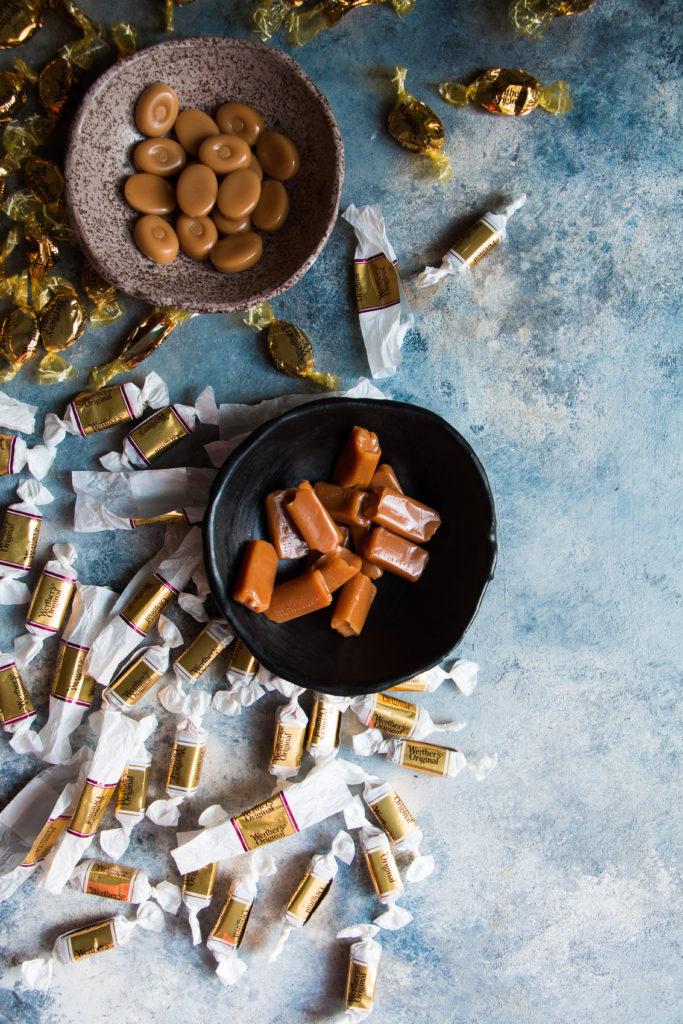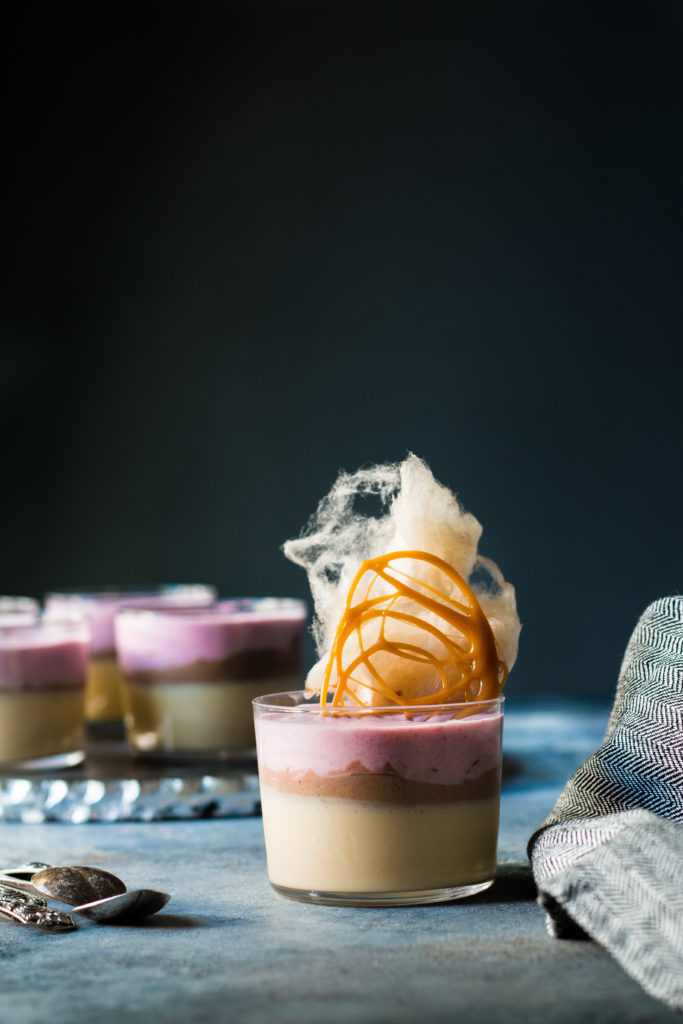 So happy to partner with Werther's Original  to bring you this post.  I absolutely love Werther's caramel, and the only candy I use in my caramel desserts.  All opinions are mine.
Thanks for reading.  Have a great day.
Stay in touch for  on Instagram , Pinterest and Snapchat( Ashafoodfashion) for daily doses of food.

Caramel Mocha Raspberry Mousse Cream Pots
Ingredients
For the Mousse Base:
4 egg yolks
½ cup condensed milk or ½ cup sugar
1 cup (250 ml) half and half
½ vanilla bean or ½ tsp vanilla paste or 1 tsp vanilla extract
1 Tb (7gr) powdered gelatin, sprinkled over 3 Tb warm water
2 cup (500ml) heavy whipping cream
For the Chocolate Mocha Mousse
4 oz / 200 grams Dark chocolate (at least 60% cocoa)
3 green cardamom, skin peeled and crushed
1 tbsp dark brewed espresso or instant espresso powder
For the Caramel Mousse
½ cup soft caramel werthers candies melted in a double boiler or microwave
pinch of flaky sea salt
For the raspberry mousse
Instructions
Make the Mousse:
In a large bowl, whisk the egg yolks with the condensed milk until very pale. In the meantime, in a large saucepan set over medium heat, bring the milk and the vanilla bean (split open and scraped over the milk) to a boil. Slowly pour the milk over the yolks, whisking constantly. Pour the mixture back into the saucepan over medium low heat and cook until the cream coats the back of a spoon (similar to making creme anglaise). Add the softened gelatin and stir until melted completely into the cream. Let cool to room temperature.
Whip the heavy cream to stiff peaks and fold it into the cooled cream base. Divide the base into three portions depending on how much you want each layer to be.
Assemble:
Add a couple of tablespoons of the base to the caramel to lighten it a bit and stir with a spoon. Gently fold the rest of the in the mousse base into the caramel with a spatula.
Melt the chocolate, cool it. Then add it to the mousse along with the cardamom and espresso. Mix it lightly.
Take a serving glass, add the caramel layer and let it set in the refrigerator for 30 minutes. Then layer the chocolate layer. Let that set in the refrigerator for another 10 minutes. Then pour the raspberry layer and let chill for 1 hour or overnight before serving.
Notes
The raspberry mousse will be a little bit more liquidy in consistency than the other two. So adding it as the last layer is best.
You could also add ½ teaspoon more of gelatin only to the raspberry part of the mousse if you want it stiff.