This quick golden-hued chickpea spinach curry is simply the perfect cozy meal on a cold evening.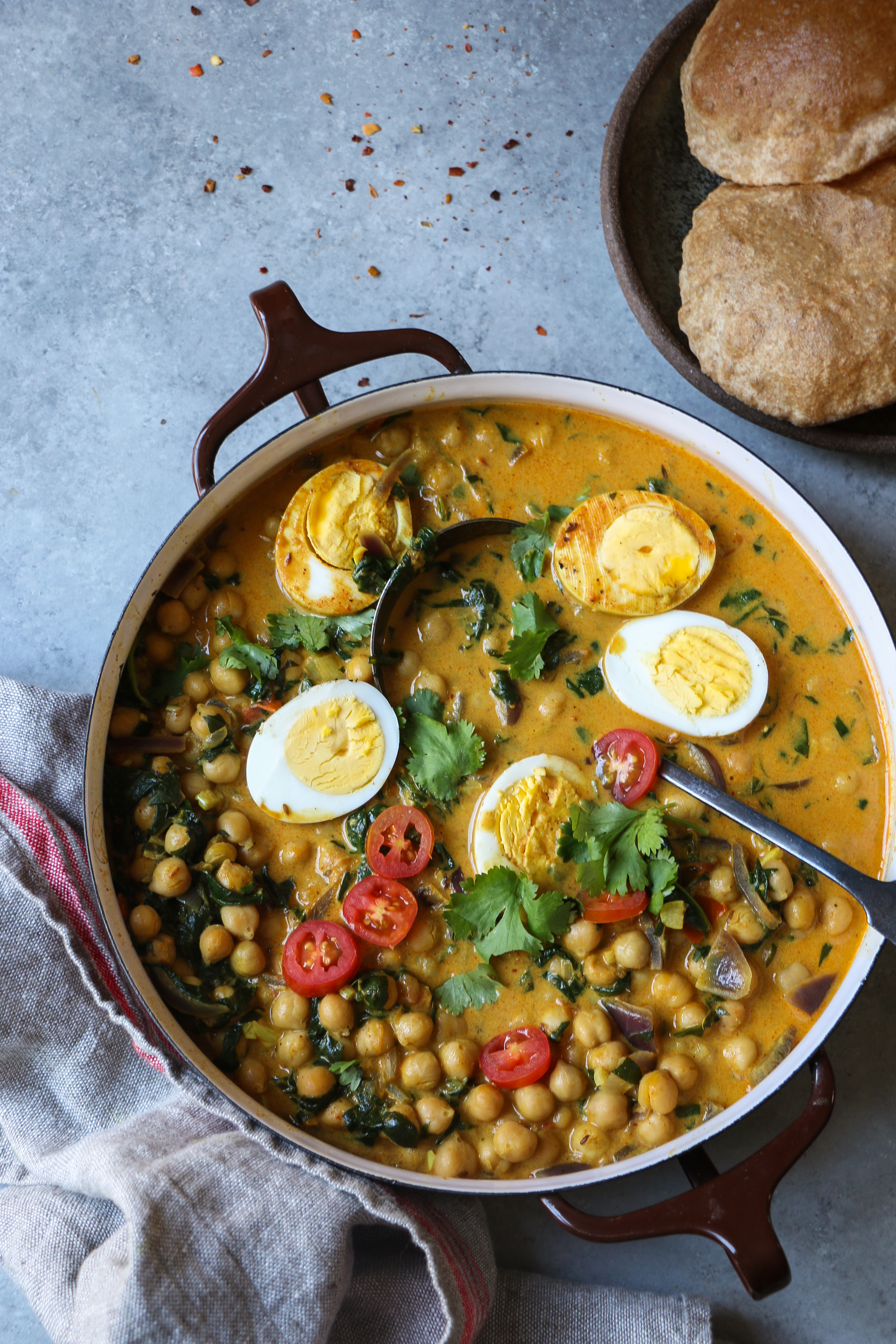 Happy Friday!! Happy December!!!
The cookie and cake season is here, and I bring to you a healthy and delicious meal for those "I don't want to cook" days, when you are too busy baking up sweet treats….