A perfect snack, side or a light lunch. These twice baked potatoes are stuffed with a spicy cauliflower peas stir fry that's mixed in with pepper jack and wild rice.  It makes for an amazing Thanksgiving side, as well as a light, delicious lunch.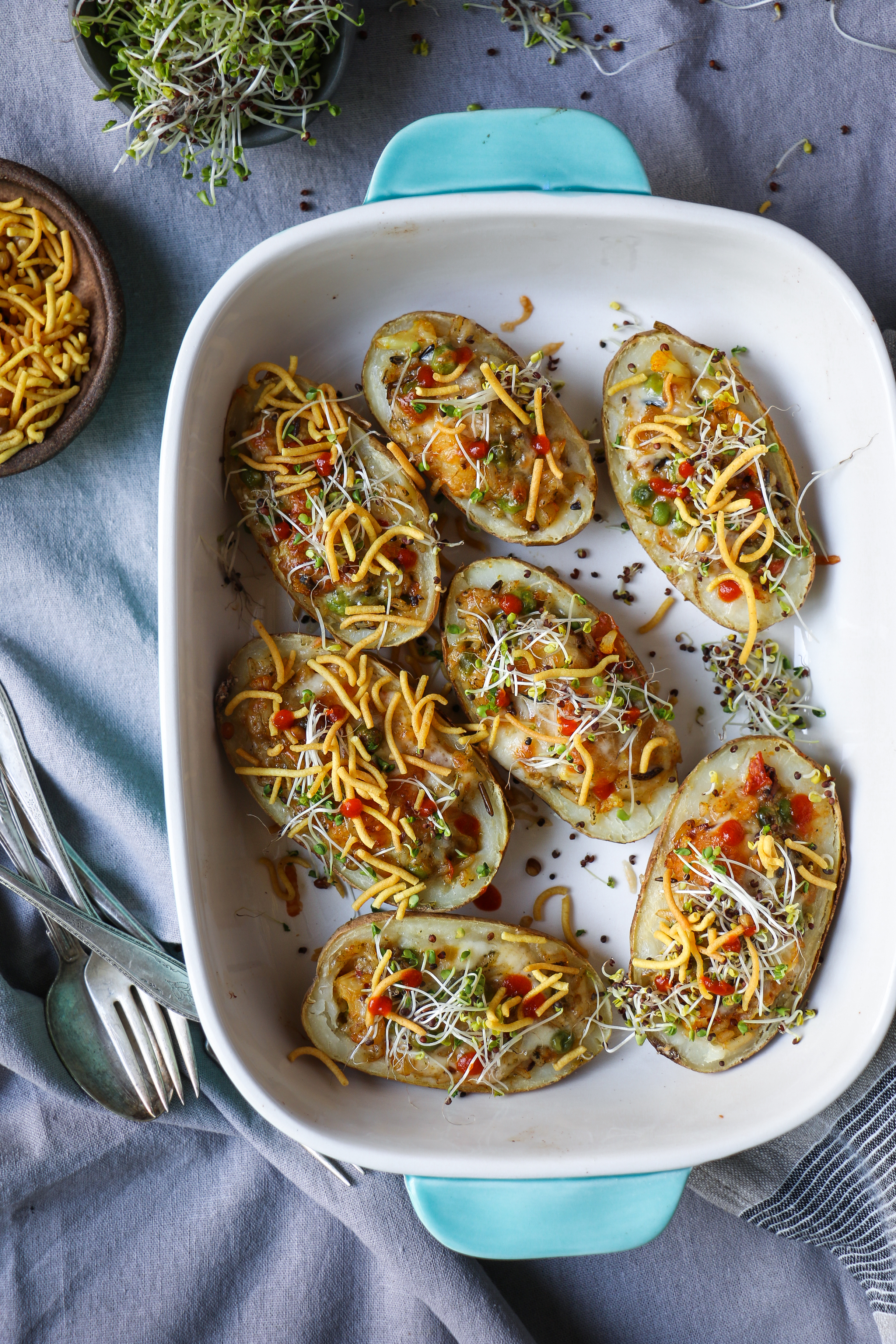 It's okay to be an Idealist, I guess!!
Maybe you've been called a dreamer your whole life—by others and by yourself.  Are you the person spending half your time envisioning what you'd love and want to do or be?
I see some of you nod in agreement. I also see my parents shake their head side to side and saying, "That's not reality, step down my dear…"
Trying to bridge the two worlds, the practical and the reality, is a dreamer's challenge….