Black eyed peas curry with eggplant and spinach rotis, a healthy and tasty way to begin the New Year.  Healthy, nutritious and extremely tasty.  Happy 2018!!!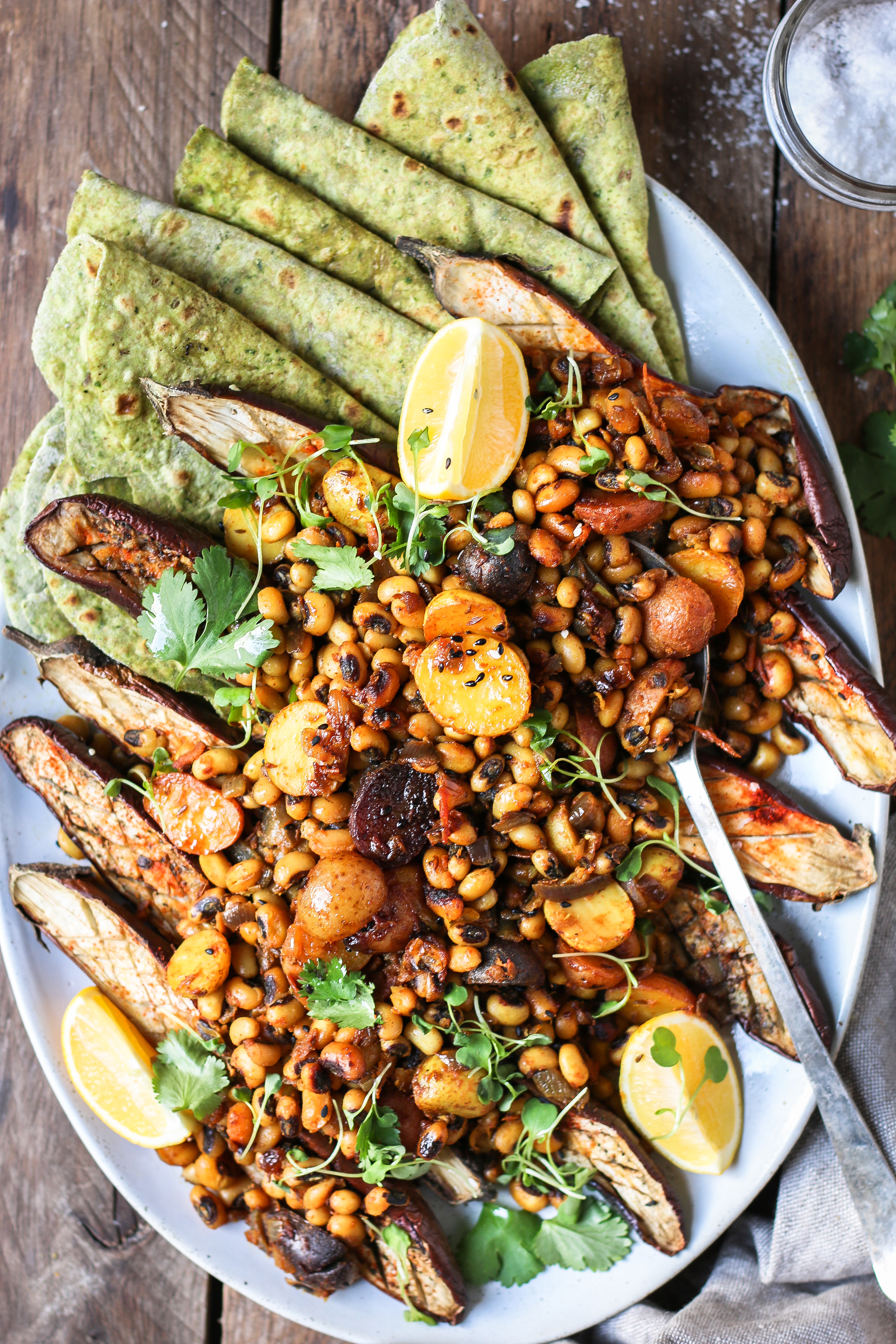 Happy New Year!  Wishing you a Very Happy 2018!  Hope you all have an enriched and fulfilling year ahead.
Black eyed peas is supposed to be a lucky dish to have on New Year's.  It's a Southern tradition, and you can read the reasons behind it HERE.  For us, we just love black eyed peas, and that's reason enough to share and enjoy this dish.
And here we are, in 2018.  A new year. Beginning of a New chapter.
Whatever it maybe,
Find What ignites worlds within you
Let your work, everything you create,
Be a direct extention of your heart space,
Now, more than ever,
The world needs more of our light
Go find what sparks it
And people that wholeheartedly believe in it,
And use to go out + change something.
Danielle Doby…