Skillet Roasted  Chicken Breast with sumac and lemon.  It's good, easy, healthy lunch or dinner and comes together so quickly.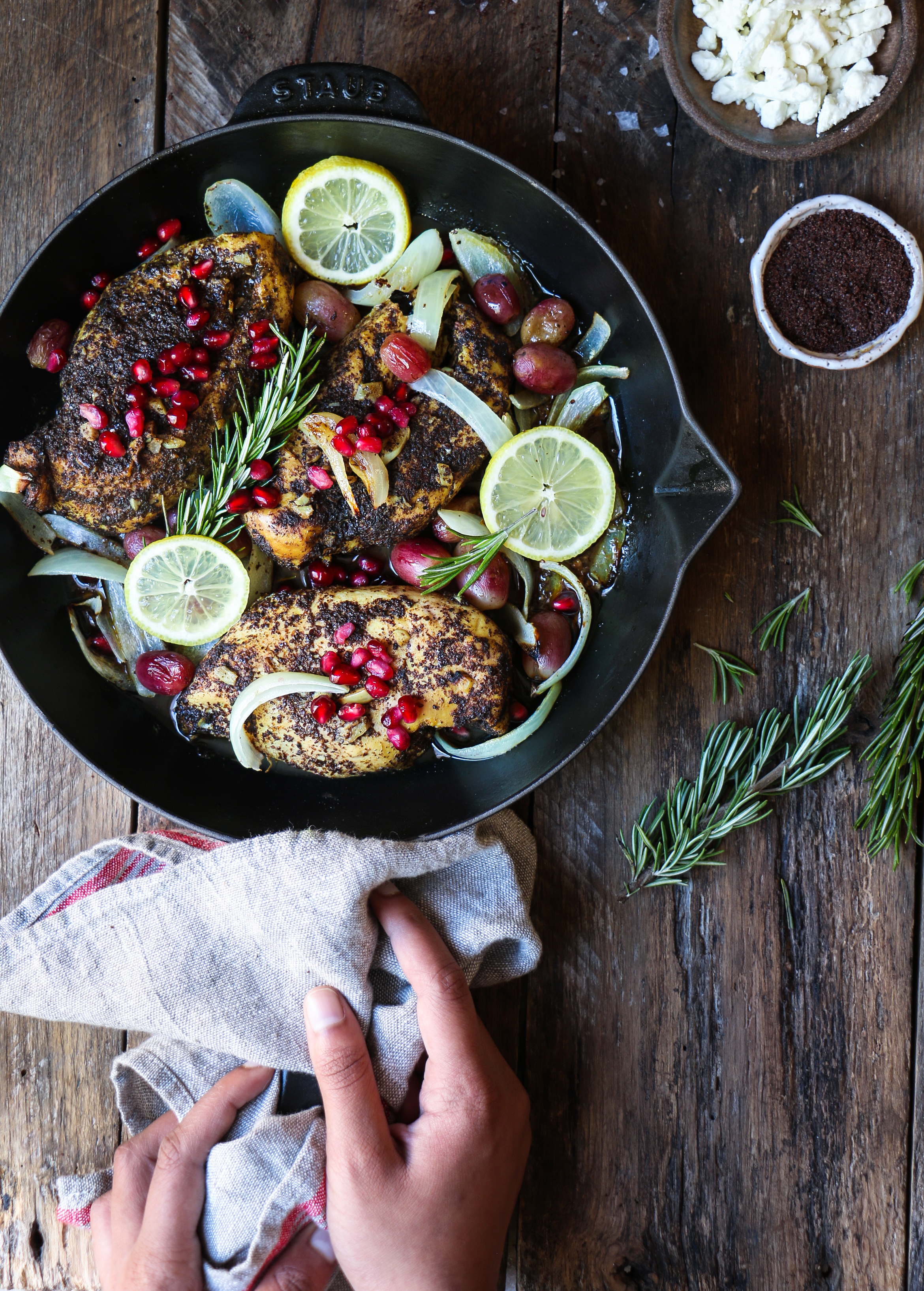 This is so so good!!!!!
This skillet roast chicken with sumac and lemons, I love to serve over some plain rice or coconut milk rice and it's a nice meal in one.  Add some grilled beans or asparagus and even better.  The sumac itself has a very lemony undertone and the fresh lemon juice just adds to the flavor.  Sumac in itself is not spicy, so I like to add a good dose of chili powder or cayenne pepper.  We thoroughly enjoyed it.
I'm always on a quest for simple and easy meals that's packed with flavor….