Fruit based curries/chutney are very popular in the Southern part of India.  In particular, this pineapple black chickpea spinach yogurt curry/morkozhumbu is a very authentic dish of Kerala.  It's so good with some rice.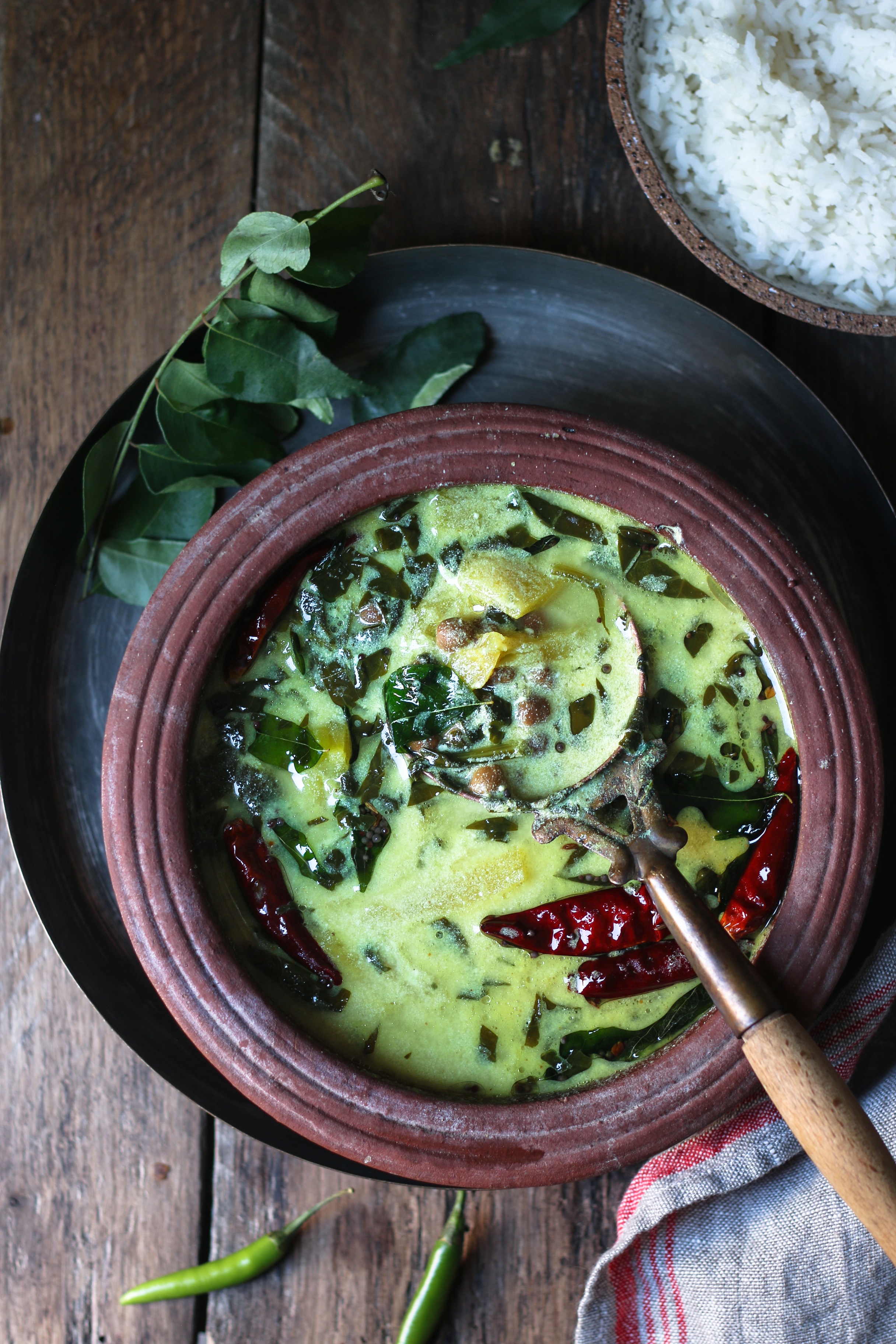 It's no secret that I am in love with the cuisine of Kerala.  It does rank high on my loves for various cuisines.
Kerala is a beautiful coastal place surrounded natural beauty.  It's a lush green emerald land, with the tall coconut trees, the flowing backwaters, the food, the tea estates, spices… everything deserves praise.  It's called "God's own country" for a reason.  What otherwise might seem like a smug statement is not at all inaccurate for the humble place and people; in fact, it is sincere and as precise as can be….