These mini brown butter banana semolina cakes are perfect for entertaining and for festivals. They taste like a popular Indian dessert called Sheera, but in cake form!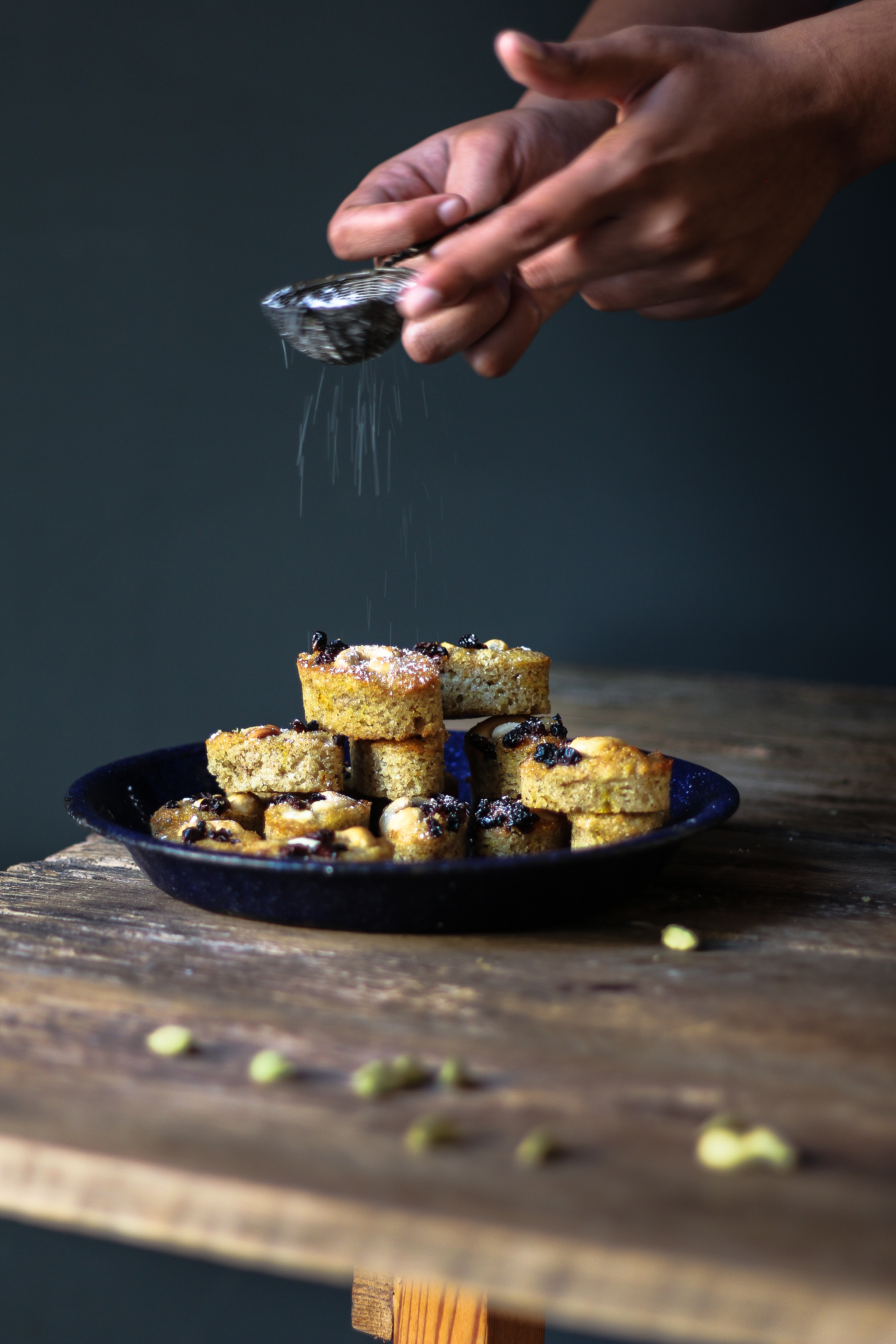 India can easily be called the "Land of Festivals."
This whole month has been very religious for many. I always love sharing the festival food on social media. For me, it's always such a wonderful time to spread love and food.
This festival, Ayudha/Saraswathi Pooja, is one which is particularly celebrated in Southern India.  Ayudh means instruments, so this festival is all about giving due respect to the things that we use everyday.  Cars, homes, etc. are cleaned in detail. Respecting the ordinary things which we would take for granted otherwise….