Soft and flavorful, healthy and nutritious. This quinoa dosa, aka adai with vegetables, is a quick and nutritious meal.  For breakfast, brunch, or lunch, it is so good.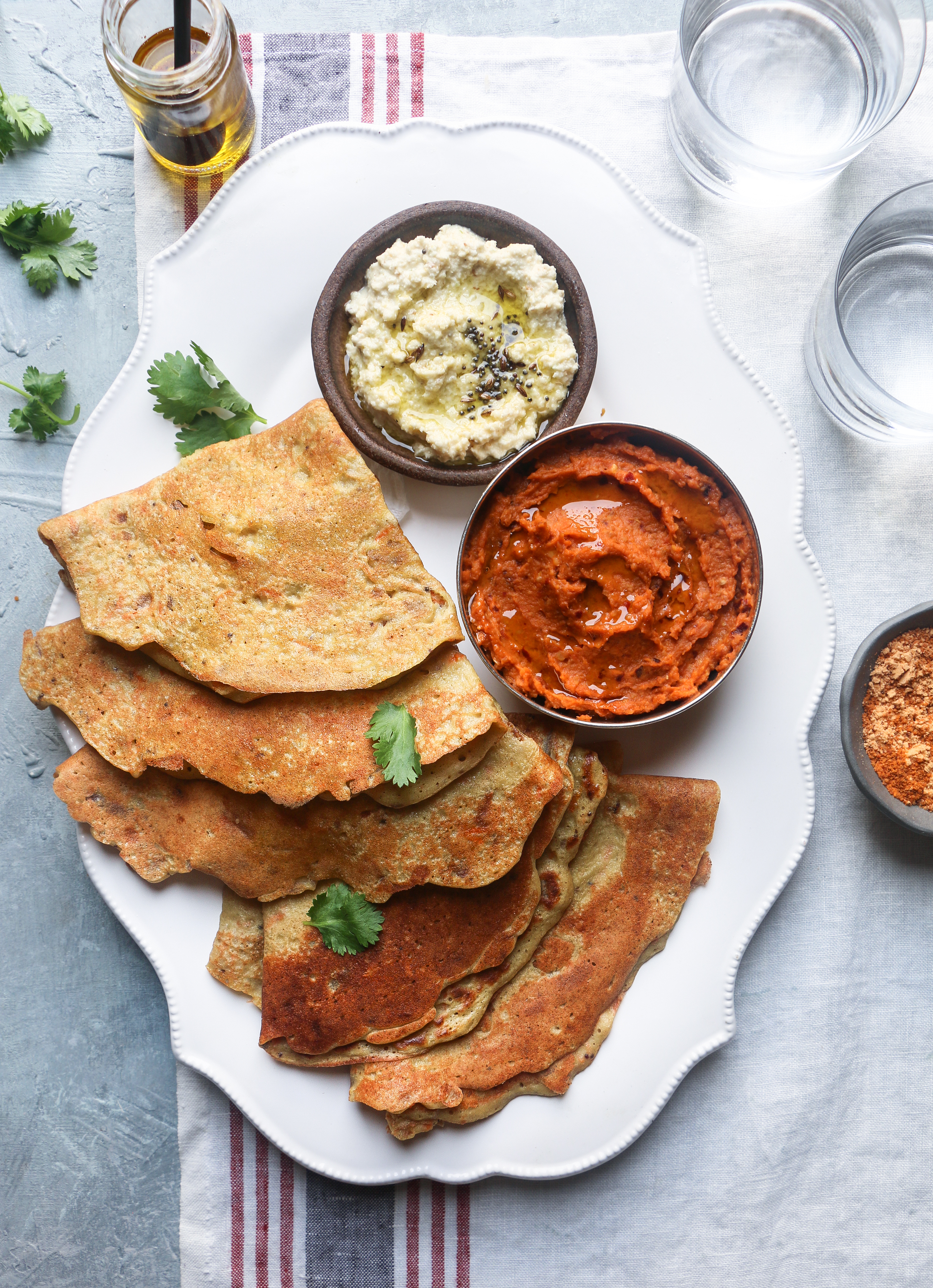 As the golden sun is setting, I hear a door bell.  The mail guy just delivered a package, and I exactly know what's in it….
Ever since I announced the book, I've got overwhelming support from all of you.  It has been amazing, and I thank all of you.
After working on it for more than a year and a half: testing, re testing, endless drives to the nearby grocer and ten more places to find the exact ingredient, calls to testers, writing, editing, shooting 10-12 hours a day… I finally submitted the manuscript a few months ago. A feeling of relief overcame me, like a huge responsibility was handed over to someone.  Like I was handing my baby to someone to take care of.  Along with nerves, there was a sense of respite.  It was very bittersweet in a way.  I suddenly felt like I had a few hours to spare everyday.  Later, I worked with an editor and proofreader, and that took few weeks.  After many tries to get the pictures looking perfect, we are now ready to go into first printing, yayayay!!!!
I was telling an author friend of mine about how relieved I was that we are finally done.  The book is ready to be printed.  She replied, "Your work has just begun".  (:
I will keep you posted on when the publishing date is, which is not too far away.
Thanks always for the kindest support, it means the world to me.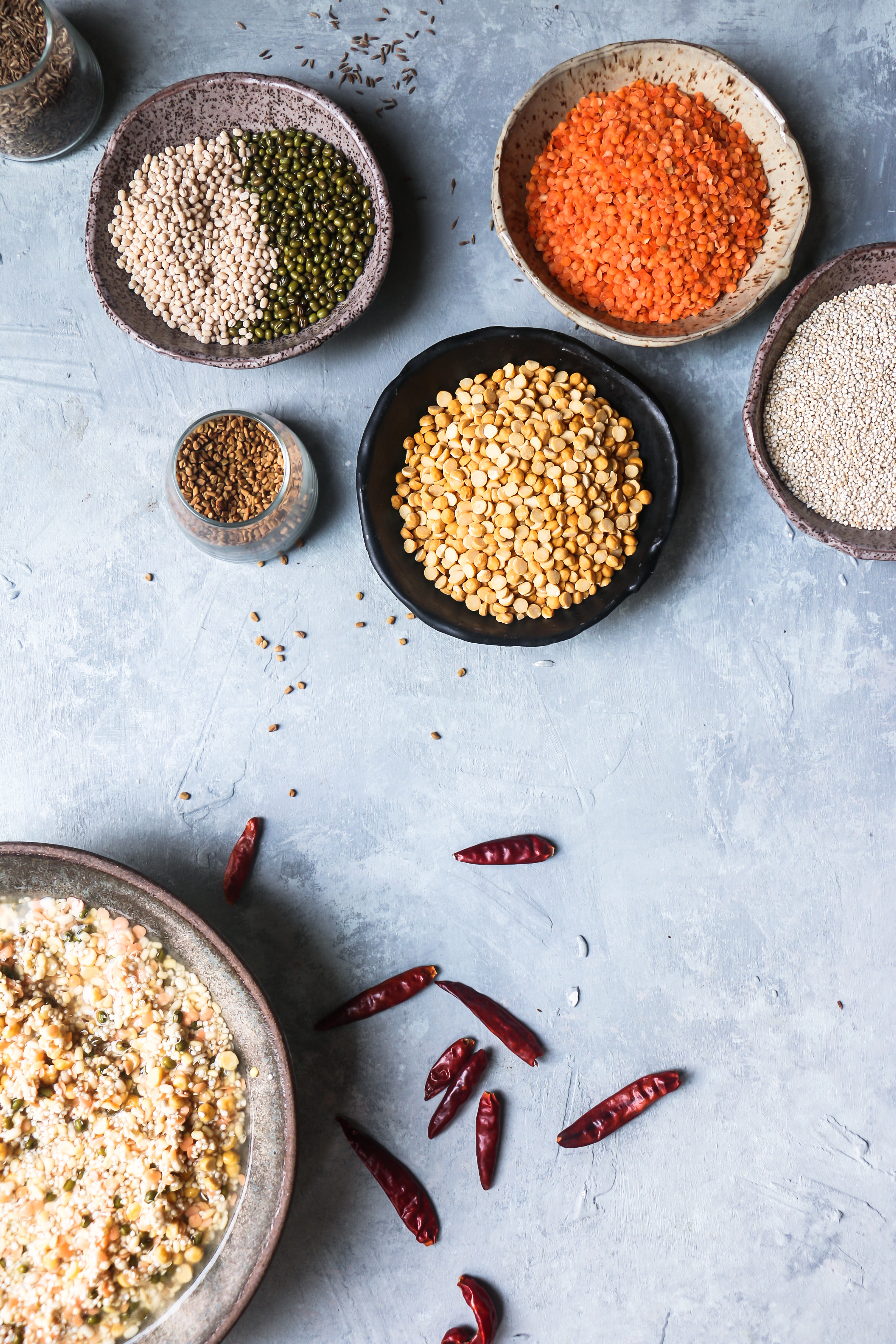 Here is one of those really healthy Indian recipes.  I found inspiration for this in my mom, with her creative use of grains.  This is a traditional dish called Adai, made in South India.
Adai is thicker and more heartier than its close, very popular cousin Dosa.  Adai batter is made with different kinds of legumes and grains.  My mom would make it with brown rice, lentils, and sometimes oats too.  I started making it with quinoa couple of years ago and have never looked back since.  You cannot tell that it's not made with rice (which is traditional).  The one made with rice generally takes longer to cook.  This one takes less time, and it's quite filling and filled with nutrition.
You can add more of one legume and cut down on the other.  The choice of the legumes is completely up to you.  This combination works for me and it's perfect.  It's a great gluten-free and vegan alternative to bread. Serve it with sambhar, chutney or any spread.  We love it with peanut chutney and some jaggery/palm sugar, so good.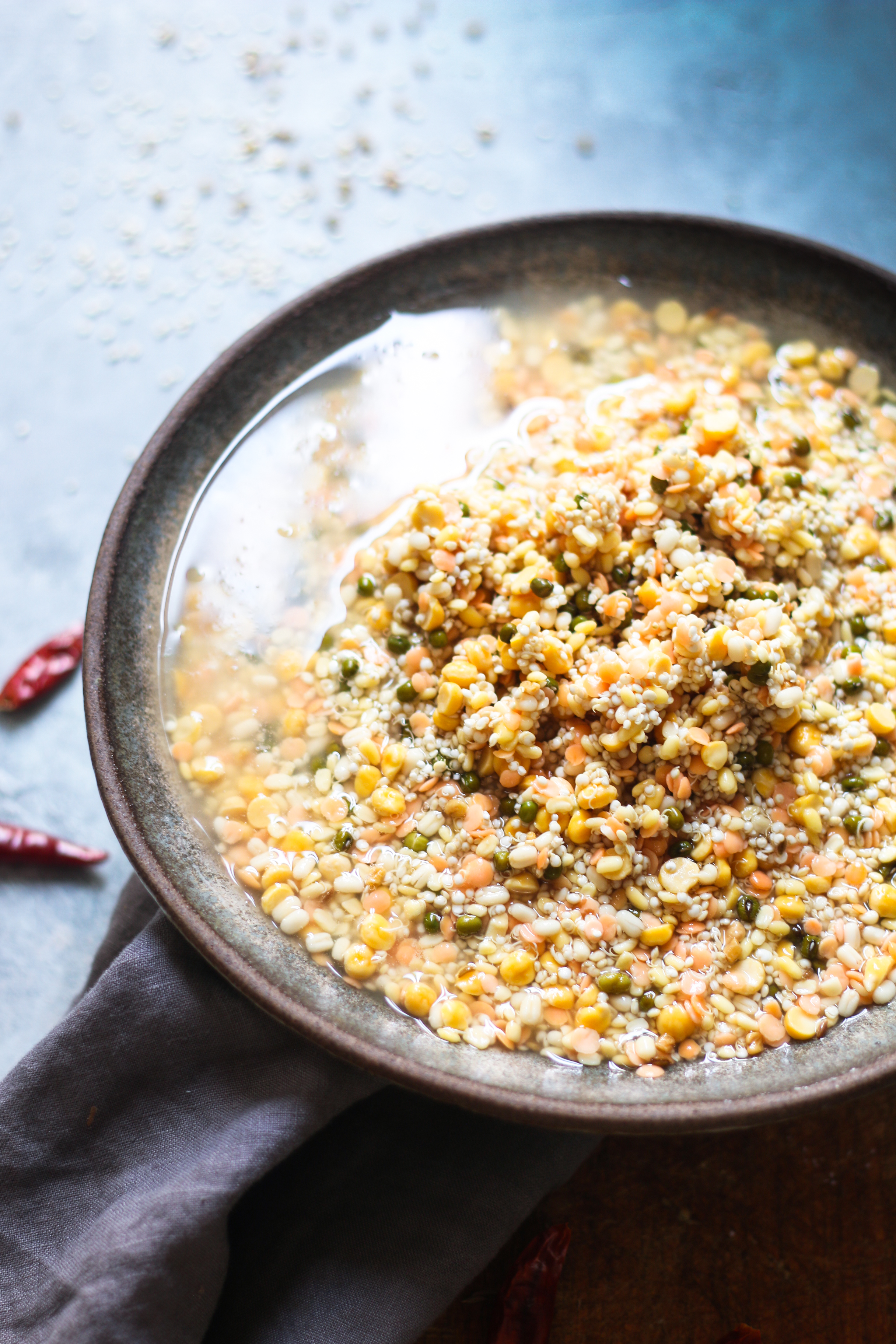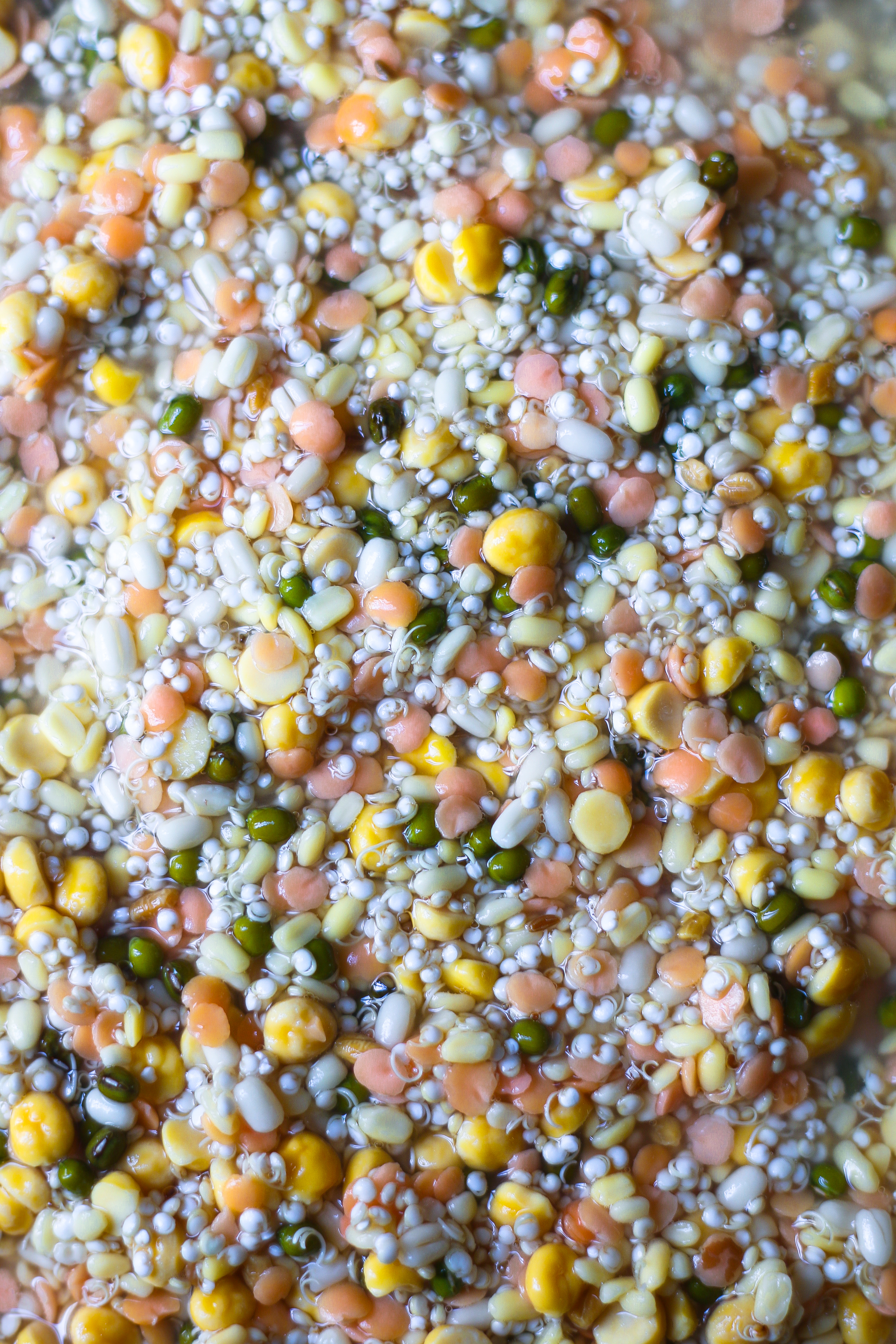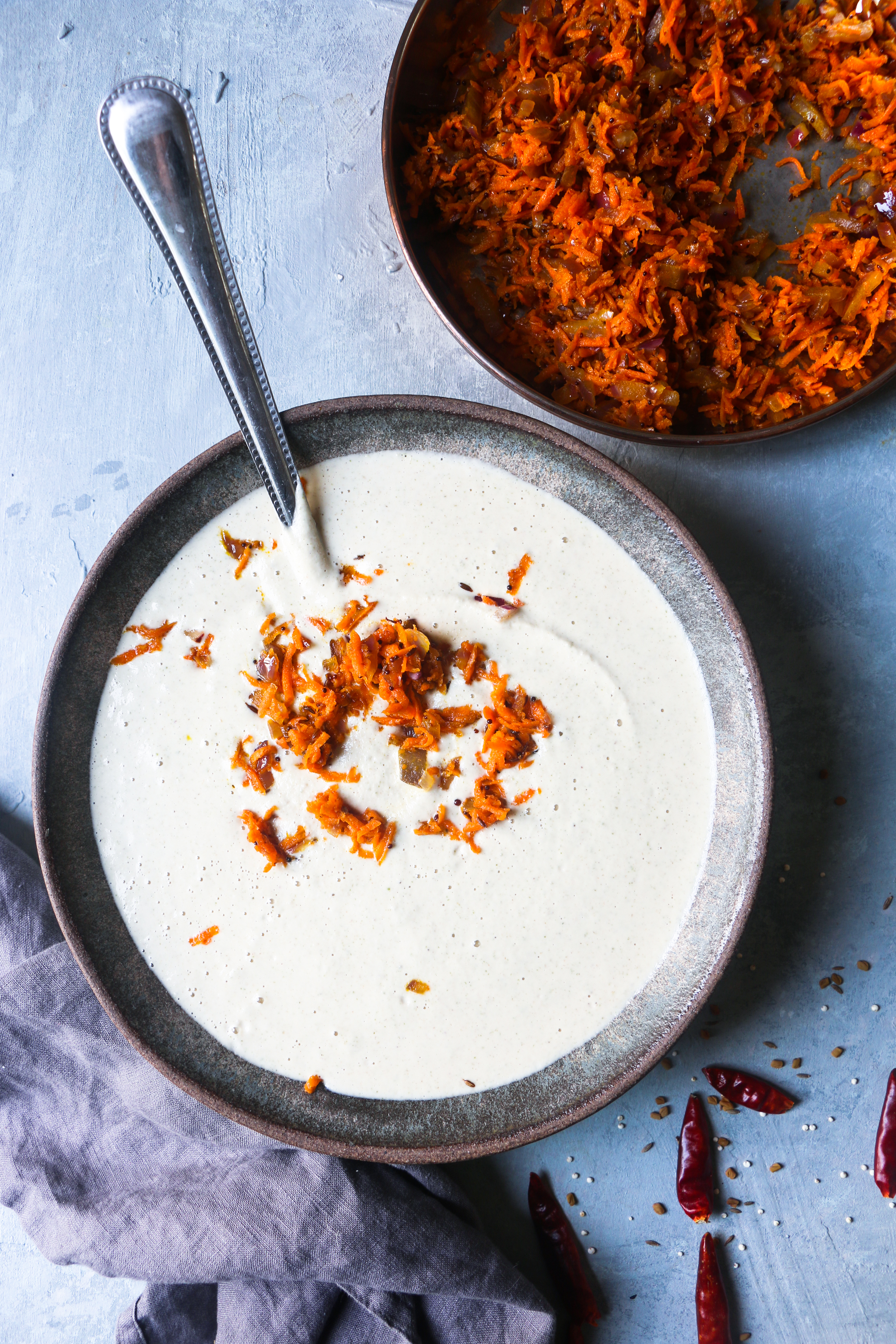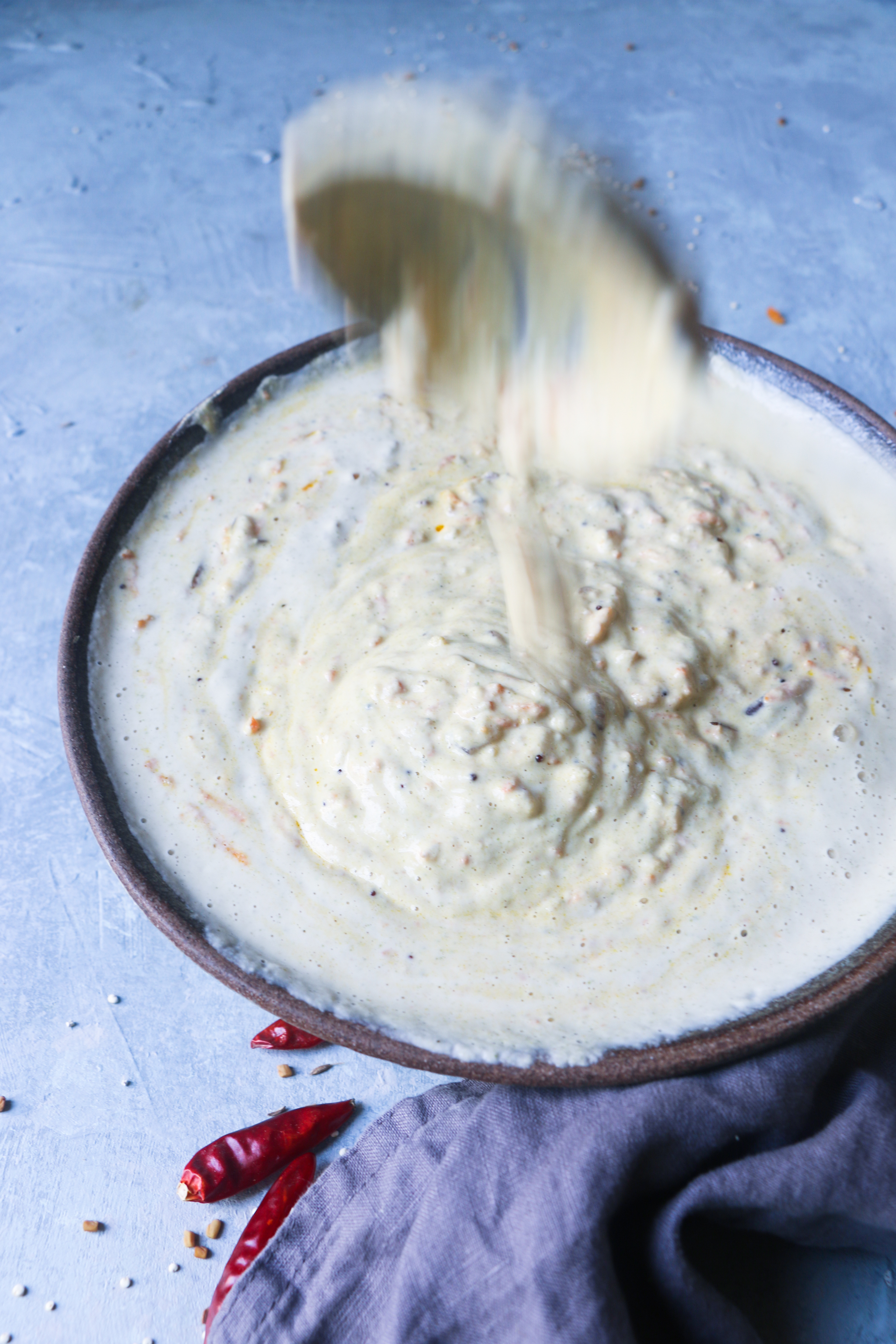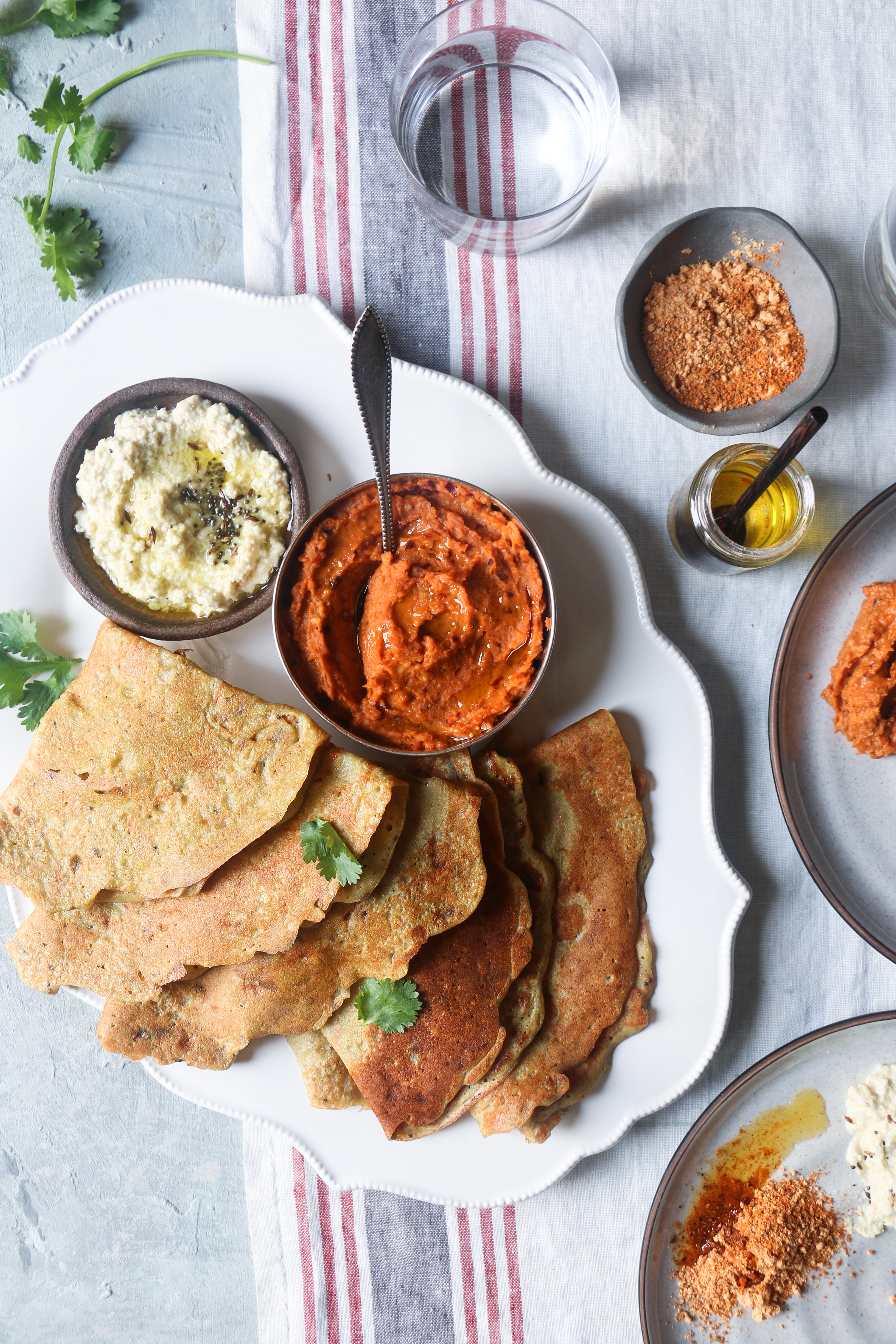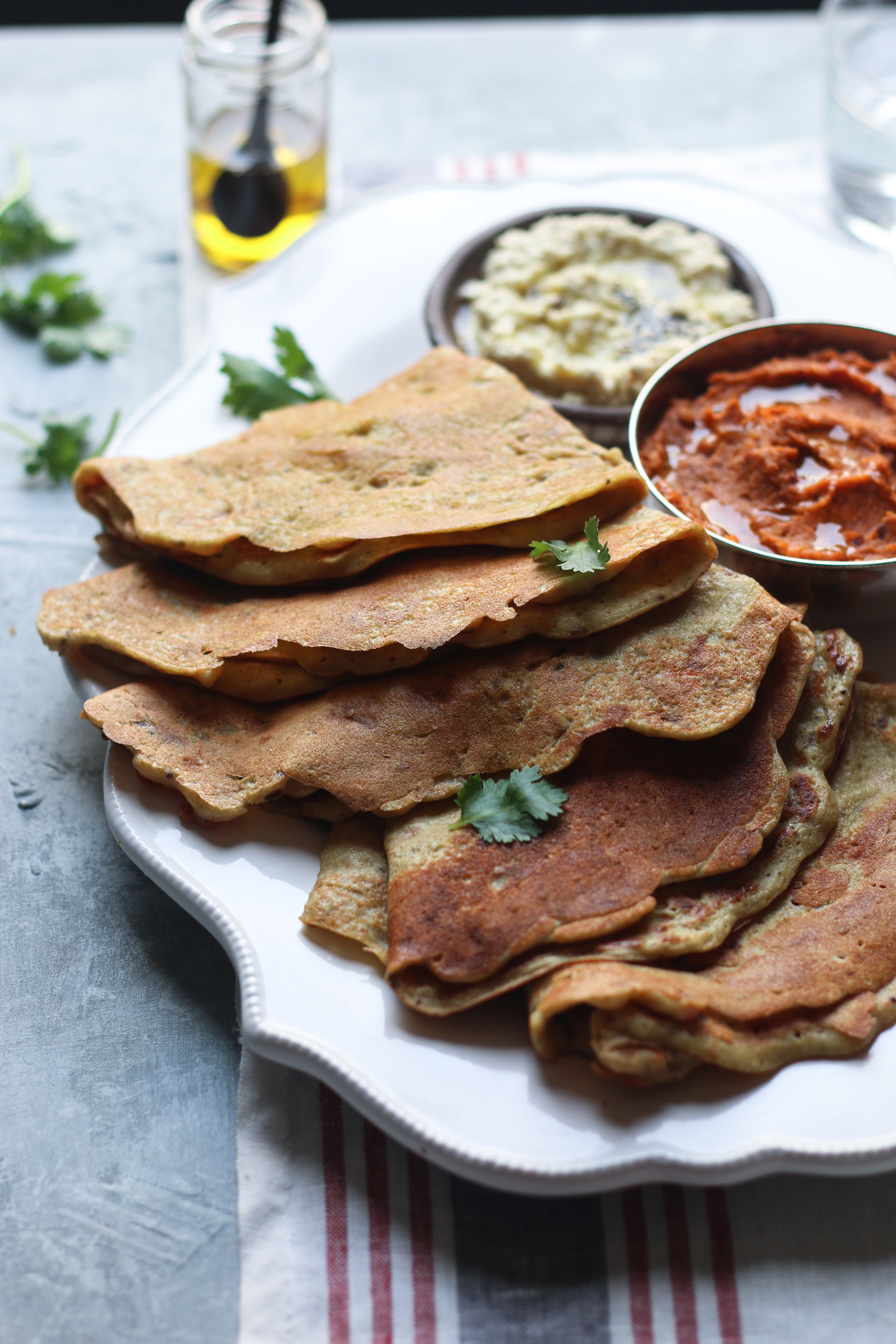 Stay in touch for  on Instagram , Pinterest. Follow on Snapchat (ashfoodfashion) for daily doses of food.
Have a fabulous week.!!

Quinoa-Legumes Dosa aka Quinoa Masala Adai
Soft and flavorful, healthy and filled with nutrition. These quick dosas are easy and a twist on the traditional.
Recipe type:
Breakfast, Lunch
Ingredients
½ cup channa daal / split bengal gram
½cup pink masoor daal/split pink or red lentils or tuvar daal/split pigeon peas
½ cup green whole moong beans/ whole green gram
3 tbsp cup white whole urad daal / split black gram
1 cup white/brown qunioa
10 whole dried red chilies, add less or more according to your taste
1 tsp cumin seeds
½ tsp meethi/fenugreek seeds
1tbsp salt
For the masala:
1 tbsp oil
1 tsp mustard seeds
1 tsp cumin seeds
pinch asafoetida
10 curry leaves, chopped
1 small red onion, finely chopped
3 carrots, peeled and grated
1tsp salt
Instructions
Wash the daals and the quinoa very very well until the water runs clear. Then add fresh water and soak it for 2-3 hours.
After 2 hours, add the cumin seeds, fenugreek seeds and the whole red chilies and grind it with only 1 cup of water. Grind to a coarse paste, not too smooth or too grainy. The batter should be thick and when you pour on a griddle it should not spread too fast or on it's own.
In a pan, add oil. Let it get hot and add the mustard seeds, cumin seeds, asafoetida, curry leaves and let it pop and splutter. Then add the red onion and saute for a minute and then add the grated carrots. Season with salt and saute for another 2 minutes and switch off the flame and let cool.
Once it is cooled for 5 minutes, add this masala mixture to the daal and quinoa batter. Mix well. Now the batter is ready. You can make dosa, small or large, thick or thin. Pour it on a flat surfaced griddle(a pancake griddle), on medium heat. Flatten with a round ladle and pour a tsp of oil and cook on one side for a minute and then carefully flip and cook the other side for a minute or two. Serve with an chutney of your choice.
Serve hot.