It's finally ready!! We are so excited.  Masala and Meatballs is ready for pre-order! The book  releases January 2018!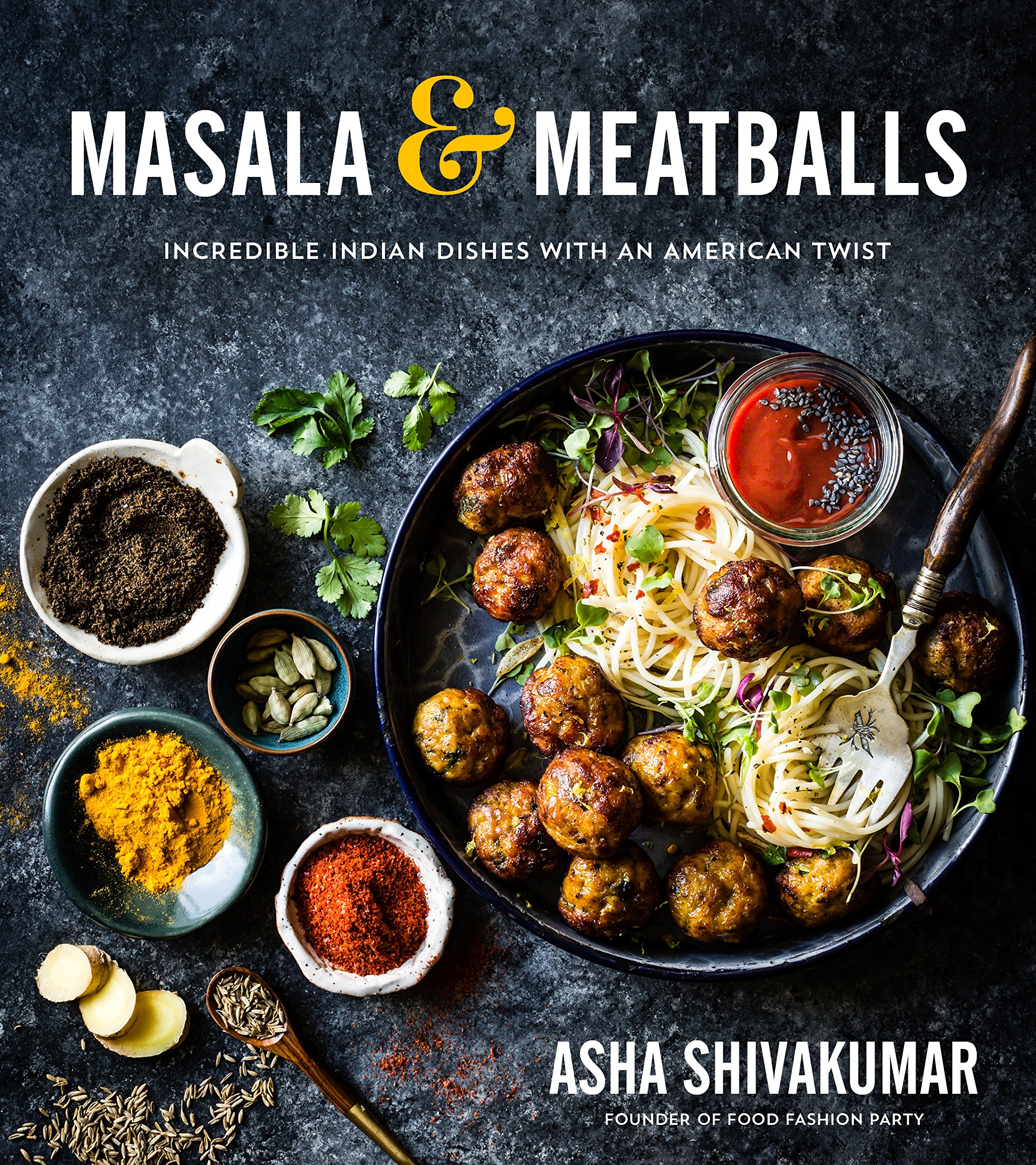 HOW I FEEL AND WHAT THE BOOK IS TO ME
It's time to celebrate.  I finally feel the excitement!!
This book is my baby.  It's the moment I've been waiting for years.  It's my dream, that has been brewing in my mind, even before I knew how to make a cup of coffee.  I don't know which leg to stand on.  It's all too exciting, and a bit daunting.  Soon, my little book will take on its own journey, across book stores and around the world.  It's been a very exciting, and wild, journey.  I've learnt so much in the process, which has been very empowering for me.
"There are moments which mark your life. Moments when you realize nothing will ever be the same and time is divided into two parts, before this, and after this…" – Fallen (1998)
There was a very low time of my life, when things didn't look right.  Often cooped up in my blanket, I either slept for hours or couldn't sleep at all.  I had no direction, motivation, or inspiration to do anything.  You may have noticed, as I took a year-long hiatus from my blog.  I eventually got a call from my mom telling me I had to start the blog again, and cook again, to live again. I got to it, and slowly started to feel like myself again.  I started posting regularly, found my love of Insta and started enjoying sharing, again.  When I least expected it, there was a mail waiting for me one morning from my publishers.  This opportunity was a blessing in disguise.  It gave me something to look forward to.
What was once simply a dream had started to become reality.
This book has made me uncover so much that I didn't know about myself.  Those sleepless nights now had some meaning to them.  I reminisced about those endless phone calls to mom asking about recipes that I grew up with.  I would inquire about how and where she learnt them, and contemplate how I could make them my own.  This book has given me a new meaning to my life.  I feel sort of complete, if that makes sense.  I thoroughly enjoyed the process, realizing that LIFE IS BUT A JOURNEY.
As I write these words, I am filled with gratitude, with an inexplicable happiness.  It lingers every moment I look at the cover, with my name on it.  I still get so giddy, like a child.
So here's to new beginnings, new adventures, new discoveries (and rediscoveries!). Here's to simple home cooked meals, and sharing our love of food.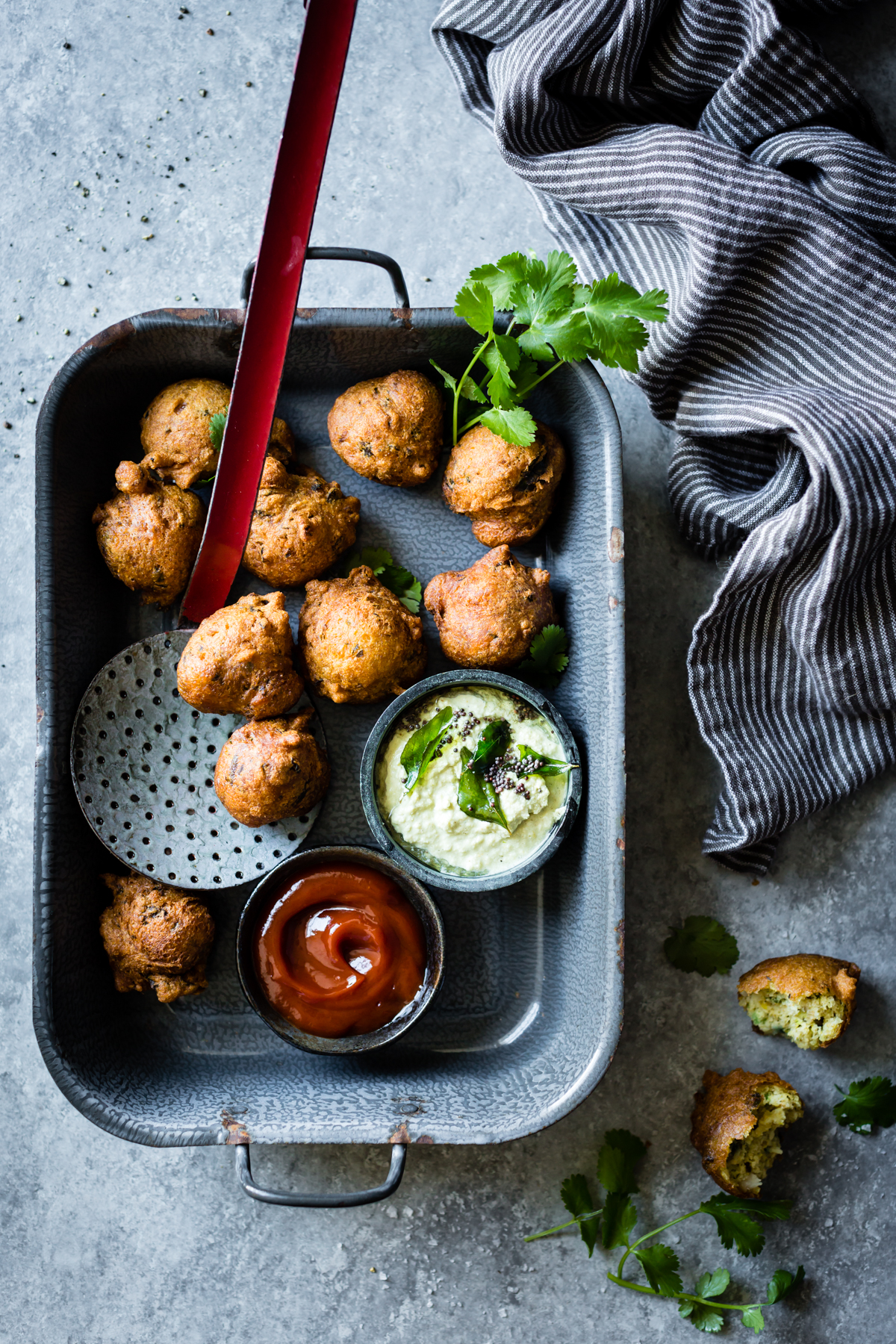 THE TEAM
The team is incredibly important.  From the editor, to the publisher, the layout artist, photographer, designer, and the sales team, everyone had an integral role.
The Fabulous Photographer: I have been following Alanna's blog and work from The BOJON GOURMET for years.  Alanna is incomparable.  Her work is known to many, and she is admired with great love by many bloggers.  Her work speaks to me and so many others.  It is simple, yet very grand, and every picture is like artwork.  She has inspired me and my work more than she believes, and has inspired so many in so many ways.  We signed to work together even before her wonderful book ALTERNATIVE BAKER came out.  I was so excited for her book, and even more excited and looking forward to working with her.
But, what most of you might not know is that she is one of the, no, scratch that, THE humblest person I've ever met and worked with.  She is genuinely the kindest person out there.  So when I mustered up all the courage to ask her after fangirling for a long time, it was like I was dreaming.  She very happily jumped in this little journey, and I could not be happier.  She is just not a photographer of this book, she helped me with this journey every step of the way.  Her work is impeccable, you guys.  She is a perfectionist.
Thanks to Alanna, Masala and Meatballs came to life.  I couldn't be happier.
The Publishers: They were so kind enough to approach me for the book and trust me.  They helped me throughout the process, and made me quite comfortable.  I'm so grateful for each one them.
My testers:  I had plenty of testers testing few of the recipes and I'm so thankful that they did it happily.  It's so important to have someone try out your recipes and love them.  I tried to send the recipes out to not only Indians, but also to non Indians too.  I'm so very thankful to them.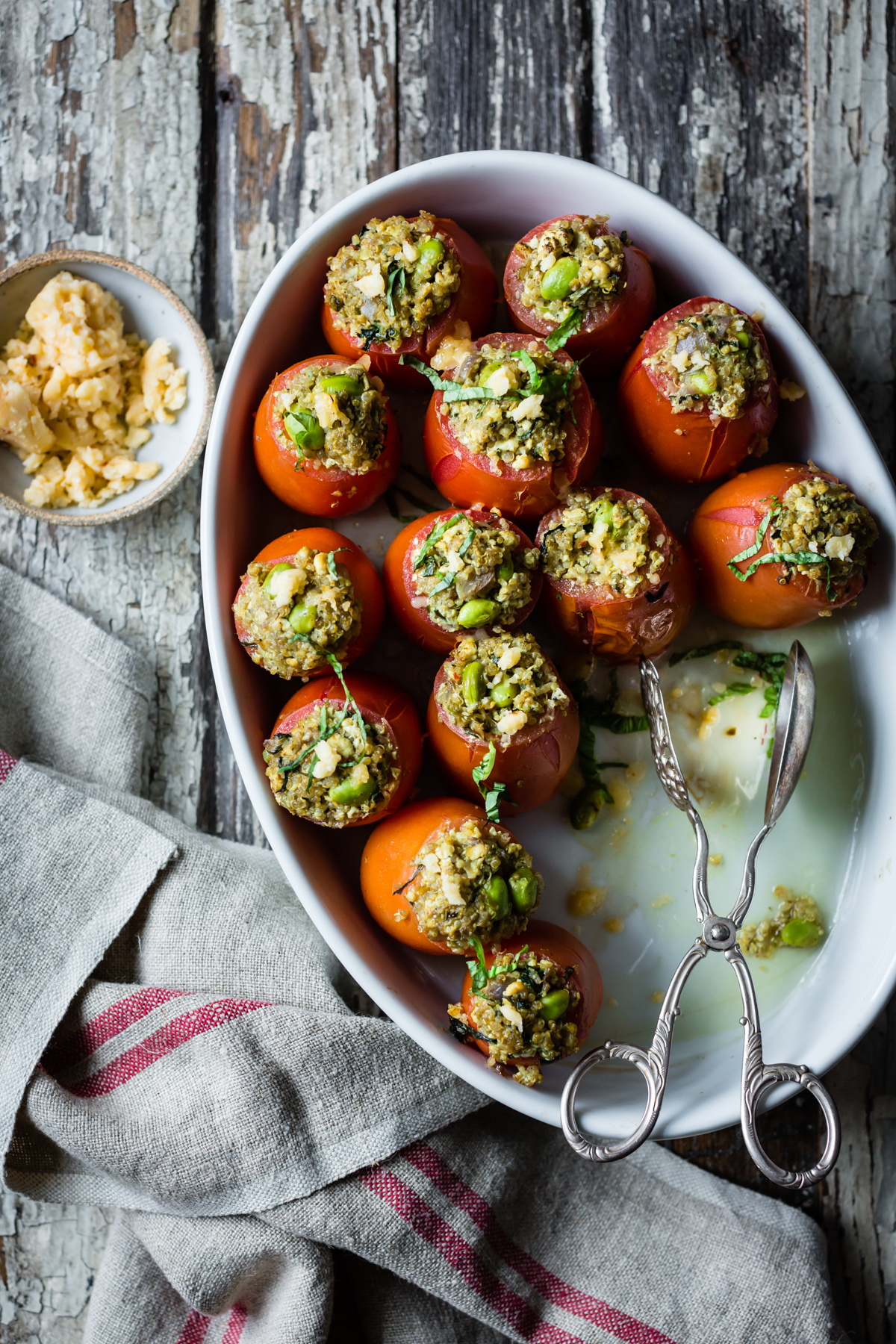 THE PROCESS
Writing a book makes you feel like a badass ;-).  When the publisher and I spoke about the theme of the book, I was over the moon.  We were on the same page.  The book was going to be an extension of my blog.  Beautiful Indian dishes with a TWIST.  Yes, I was in my groove.
They say writing a book is hard, like childbirth.  I won't even compare both.   Writing a book is undeniably hard.  And I lived it for fifteen months.  I had recipes in my drafts, in my little diary, my notebooks, all scribbled down for years.  Now was the time that I had to put it all into action.
I remember one day, my hubby came home and found me sitting exactly in the same place that he had left me in the morning.  He was quite inquisitive to know how well I had progressed the whole day, to which I responded, NOTHING.  It was quite a struggle to juggle kids, a home, a part time job, social life and a blog. To top it all, I was crazy enough to adopt a rambunctious puppy, Waffles, into our lives.  All quite hard.  I was overwhelmed.  I was going about it all wrong, and decided I had to get organized, which I did.
Things fell into place.  There were the titles and the recipes all drafted.  All 122 of them.  And all the publisher asked was 75 recipes.  Recipe testing started and the boys were elated.  I had to ask them for every detail.  I had an endless inquiry while they were relishing the momo chicken soup or the jaggery bread pudding.  All they wanted was to be left alone while they enjoyed their meal except the little one who behaved like the CHOPPED judge.  But, all three of them were so amazing, so loving during the process, and oh so honest.
The testing took more than a year, and the writing took forever.  The teen, although working hard on his Junior year, helped edit each one of the chapter intros and intros for the recipes.  Then came the photography part. Alanna and I gave each other four whole weeks to shoot the book, and, boy was it crazy.  I think I ran on some sort of steroid, the adrenaline rush, for those four weeks. I would prep for four dishes one day, sleep 3 hours and wake up to finish cooking and start shooting by 9 a.m.  If he didn't have school, my teen would be on his toes ready to help the whole day.  Our shoot days ran anywhere from eight to ten hours, and most of it was on our feet.  Despite the ensuing exhaustion and aching legs, I loved every single one of those days.  Alanna was the best; she enjoyed everything I made, and that just made me so happy.
We had to come up with a name for the book, soon.  I was at a point of creative stagnation.  Then one day, after a few failed book names, Alanna suggested MASALA AND MEATBALLS.  I slept on the name before I suggested it to my publishers and the name grew on me.  I fell in love.  How perfect is it?!  We finally had a name.
Masala and Meatballs was shaping up beautifully, exceeding my expectations, and I couldn't be prouder.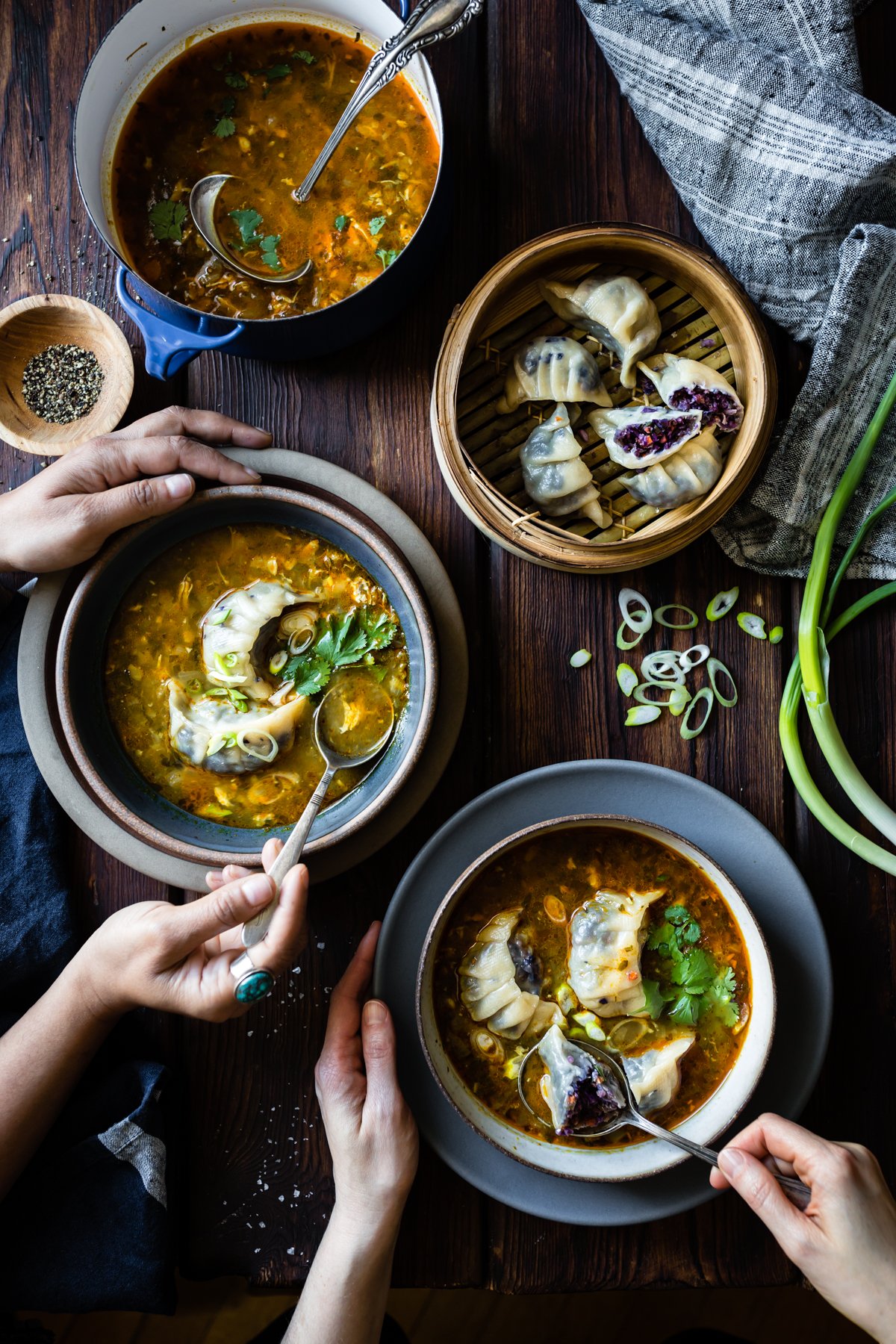 WHAT YOU CAN EXPECT FROM THE BOOK
This book has the BEST recipes, and all of them are very close to my heart.
Masala and Meatballs is for everyone who loves a little bit of Indian food in their lives.  It has family recipes, as well as many recipes that I created with a twist.  This book has everything from very authentic recipes to modern indian.  I refuse to call it fusion, because it is not fusion.  It's well loved recipes with a certain twist.  One of them is Kori Rotti (kori means curry and rotti means flatbread), but with a slight twist.  I used papad, or rice fryums, to dip in the chicken curry, like Tortilla soup. This book also has a very popular bread called Mangalore buns, a type of Indian fried bread. There's chicken pot pie, as well as a bottle gourd dessert hand pie.  I really love all the desserts.  There are five chutneys in the book, and the drinks are favorites of mine.  Every single recipe is very close to my heart.
If you are a novice to Indian cooking, this book is for you.  If you are professional, and would love to try the regulars with a twist, this book is for you.  If you like throwing parties, this book is definitely for you.  You can pick one from each chapter, and you will be on the road to a memorable party.  It's a book for a bachelor or for students who want to learn Indian cooking.  The ingredients are simple and few, and are all easily accessible.  I've listed them all, as well as where you can find them. It's for the person who wants to know how you can incorporate a little Indian in your regular food.
Masala and Meatballs is for everyone.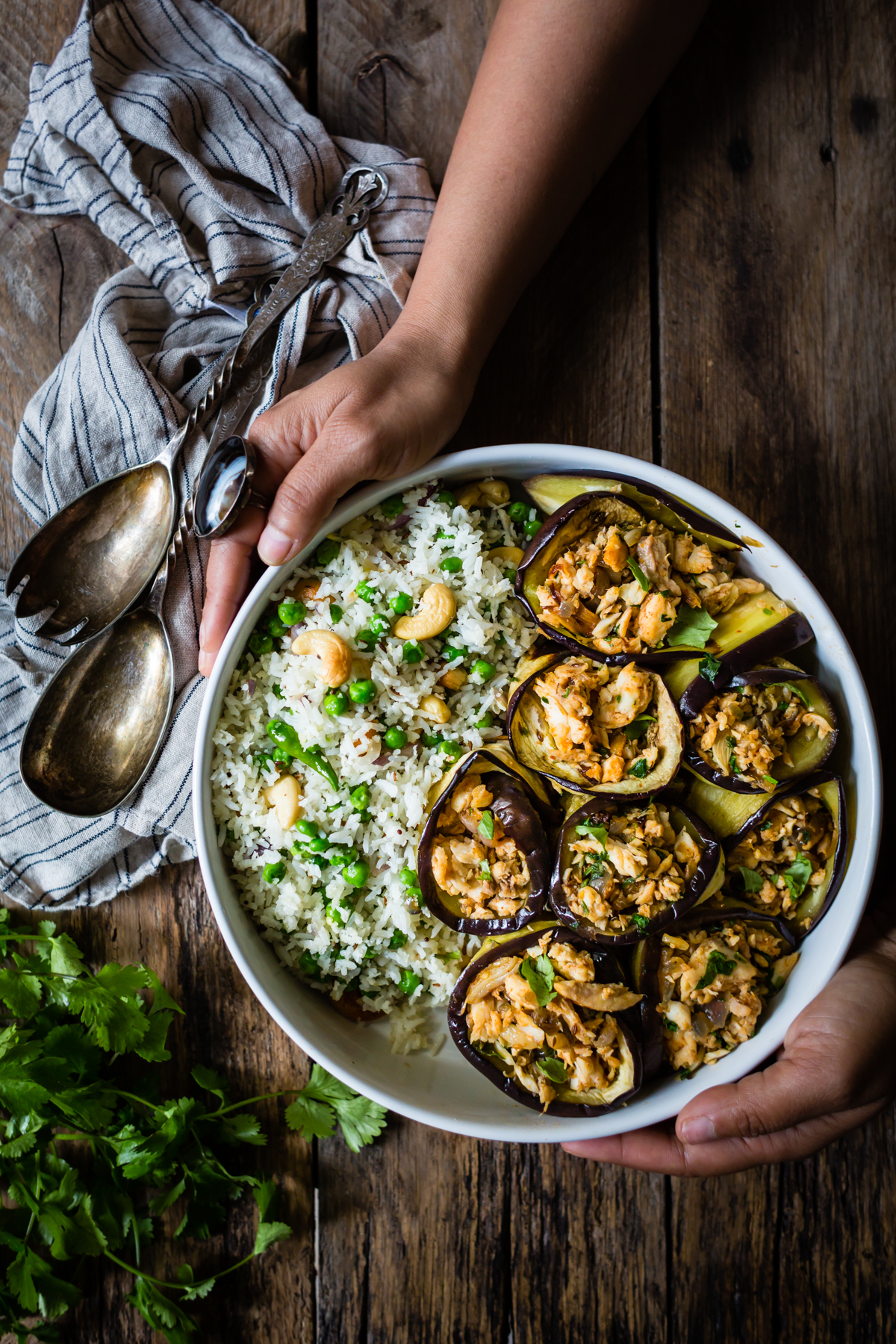 WHERE CAN YOU BUY THIS BOOK
This book is available in the U.S & Internationally.
If you pre-order now, it will be shipped on Jan 9th which is my publication date, it would make a great NEW YEAR gift 😉 And don't forget to share this book with all of your Indian food loving friends.   For everyone who pre-orders the book, they will receive a bonus recipe, and a high definition picture of a recipe.  All you have to do is email receipt to asha@foodfashionparty.com and you will be sent a beautiful picture and loved recipe.
ONLINE STORES: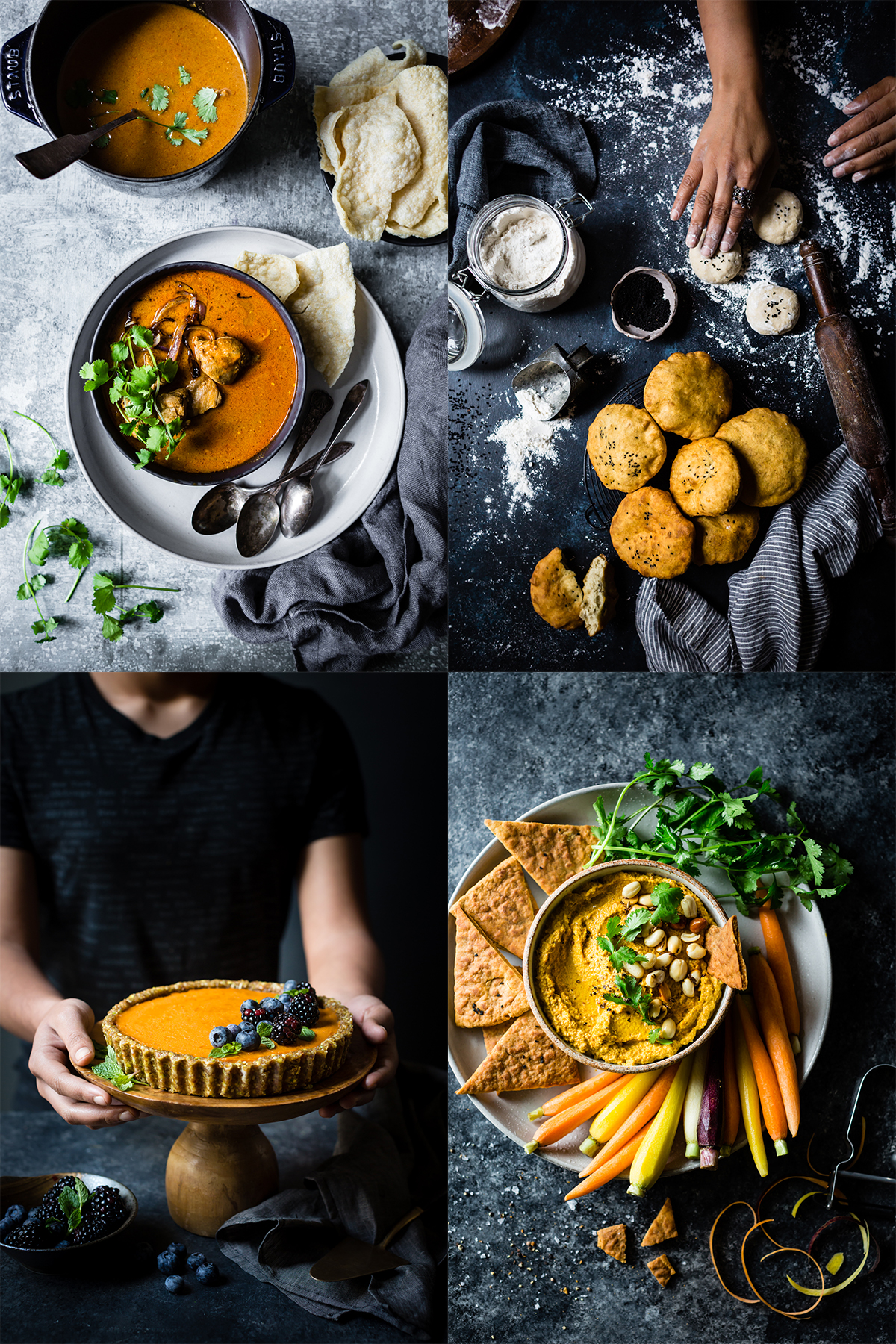 THIS BOOK HAPPENED BECAUSE OF YOU
It might sound cliched, but it's the TRUTH.  A MASSIVE THANK YOU.
When you cook, it's just you and your family. When you share, it goes beyond the family.  When you are appreciated for your work, you want to work harder.  When you get opportunities like this, to write a book, you are grateful for the people who supported and loved you when you shared.
So, I attribute this to you.
"When you dream, dream Big."  I am ever so grateful to dad for buying a poster with that quote for my room one day when I was four years old, for here I am now.
MASALA AND MEATBALLS is here due to your LOVE and SUPPORT.
Thank you and I truly hope you love it. PLEASE DO SHARE, PRE-ORDER AND write your thoughts, I'd love to hear.
Lots and Lots of Love to You All,
Ash