These pecan coconut chocolate pie cookies are inspired by the famous pecan pie, and they are oh so good.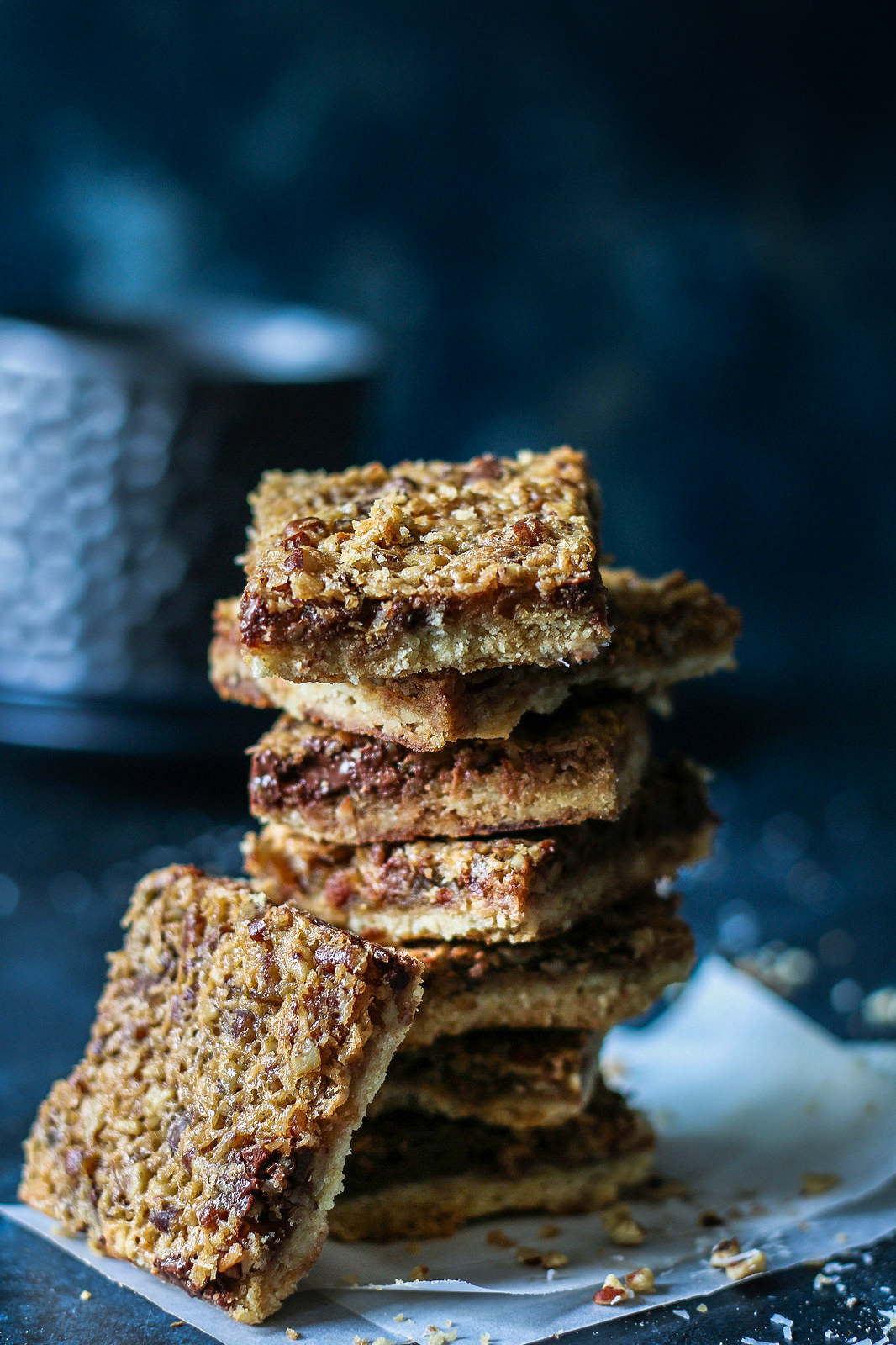 Happy Thanksgiving!!
It's a perfect early evening, with a glass of apple sangria in hand by the fire place, listening to Al Green.
The weather's been a bit muggy last week, and it oddly makes me happy.  I enjoy bundling up and not moving around in this weather.  That's also maybe because I am a hermit :).  It's finally feeling like the holidays are approaching.
Is it cozy huge sweaters and bundling up weather in your part of the town?
It's Thanksgiving in five days!!! How did that happen?  I remember shopping for Christmas gifts for the boys like it was yesterday, and yet here we are. Since most of family lives in India, Thanksgiving here is always with friends, and friends who are like family.  This year is no different.
The only thing I'm doing different is hosting a few friends of my teen for a nice meal next week.  They all are applying to colleges and will be flying away next August, and what better way to have all of them here than to mark a wonderful Friendsgiving?
This is a cookie inspired by one of my favorite pies, actually, maybe my second most favorite pie ever, PECAN PIE.  On another note, please write in the comments below, what's your favorite pie? I'm curious.
So, I've been making these cookies inspired by Pinterest .  I remember shooting this post last year a couple of hours before I had to leave to go somewhere, and I had to take them along with me.  I didn't bother to use a tripod, nor did I care about lighting; all I cared about was how good it tasted.  I finished the shots and downloaded the pictures next day, only to see the final shot was awful.  It was so bad that I scratched sharing it last year, though I still kept the process shots.  I made these pecan coconut chocolate pie cookies again yesterday and took one final shot, and decide to finally share it with y'all.
These are seriously addictive, I've warned you.  They have a lovely shortbread crust, with a chewy coconut and chocolate topping, and a nutty bite from the pecans.  Make this in a circular pan and take it to your friendsgiving, or make these as bars and they will vanish when placed in a dessert buffet.  So simple and delicious.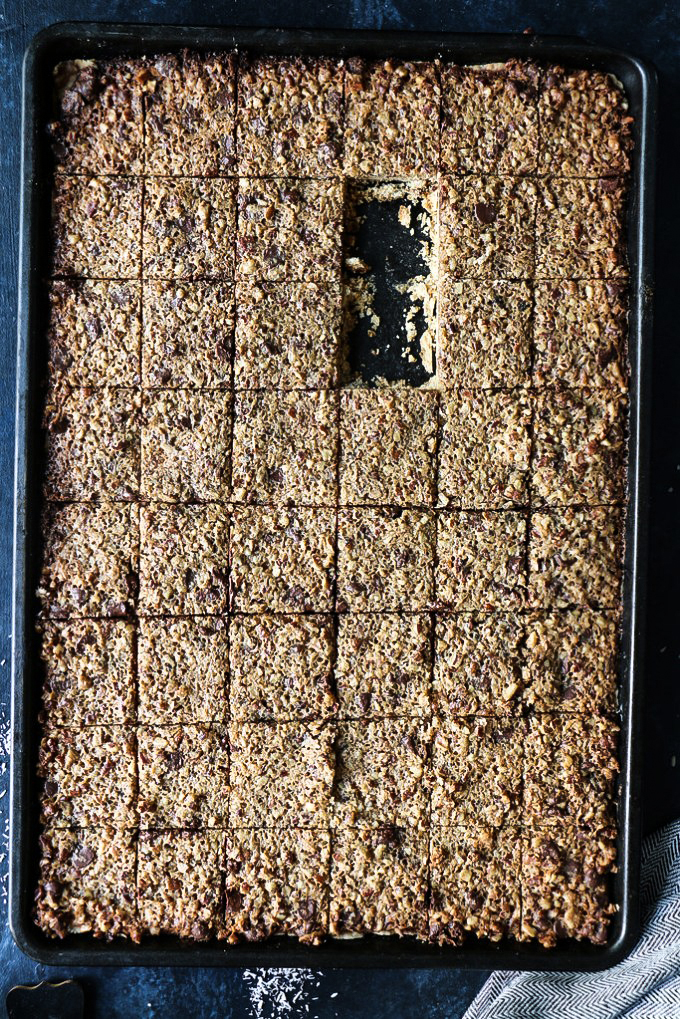 Happy Baking!!!  Please do tag me on instagram @foodfashionparty if you make this, using the hashtag #foodfashionparty
Thanks for reading.
Stay in touch for more delicious food on Instagram and Pinterest. Follow on Snapchat (@ashfoodfashion) for daily doses of food.

Pecan-Coconut Chocolate Pie Cookies
These Pecan coconut chocolate pie cookies are a inspired by the famous pecan pie, so so good.
Ingredients
For the Crust:
3 cups of All Purpose Flour
1½ stcks or ¾ cup of Unsalted Butter, softened at room temperature
2 Tbsp of Granulated Sugar
½ tsp of Sea Salt
For the Filling:
½ cup of maple Syrup
½ cup of Brown Sugar
¼ cup of Granulated Sugar
1 cups of Chopped Pecans
½ cup unsweetened coconut flakes
½ cup of Semisweet Mini Chocolate Chips
2 Tbsp of Cornstarch
2 Eggs
¼ cup Unsalted Butter, melted
1 tsp of Vanilla Extract
½ tsp of Salt
Instructions
Preheat your oven to 375 degrees and place a rack in the lower third of your oven. Grease an 11x15 inch baking sheet with some non stick spray and set aside.
In a bowl, mix together the flour, sugar, butter and salt until combined (this might be a bit sticky) then press the dough evenly in the bottom of your prepared baking sheet (it will look like there won't be enough but there is and you only need a very thin layer) bake the crust for 15 minutes and while that happens, make the filling.
In the same bowl, mix together all of the ingredients for the filling, then pour over the pre-baked crust and using a spatula, smear it nice and evenly. Bake the cookies for 25 minutes or until the edges become deeply brown and a bit crispy looking then as soon as they come out, sprinkle the chocolate chips over top and allow them to sit for 30 minutes before cutting them into squares and allowing them to finish cooling completely on a wire rack.