Skillet Roasted  Chicken Breast with sumac and lemon.  It's good, easy, healthy lunch or dinner and comes together so quickly.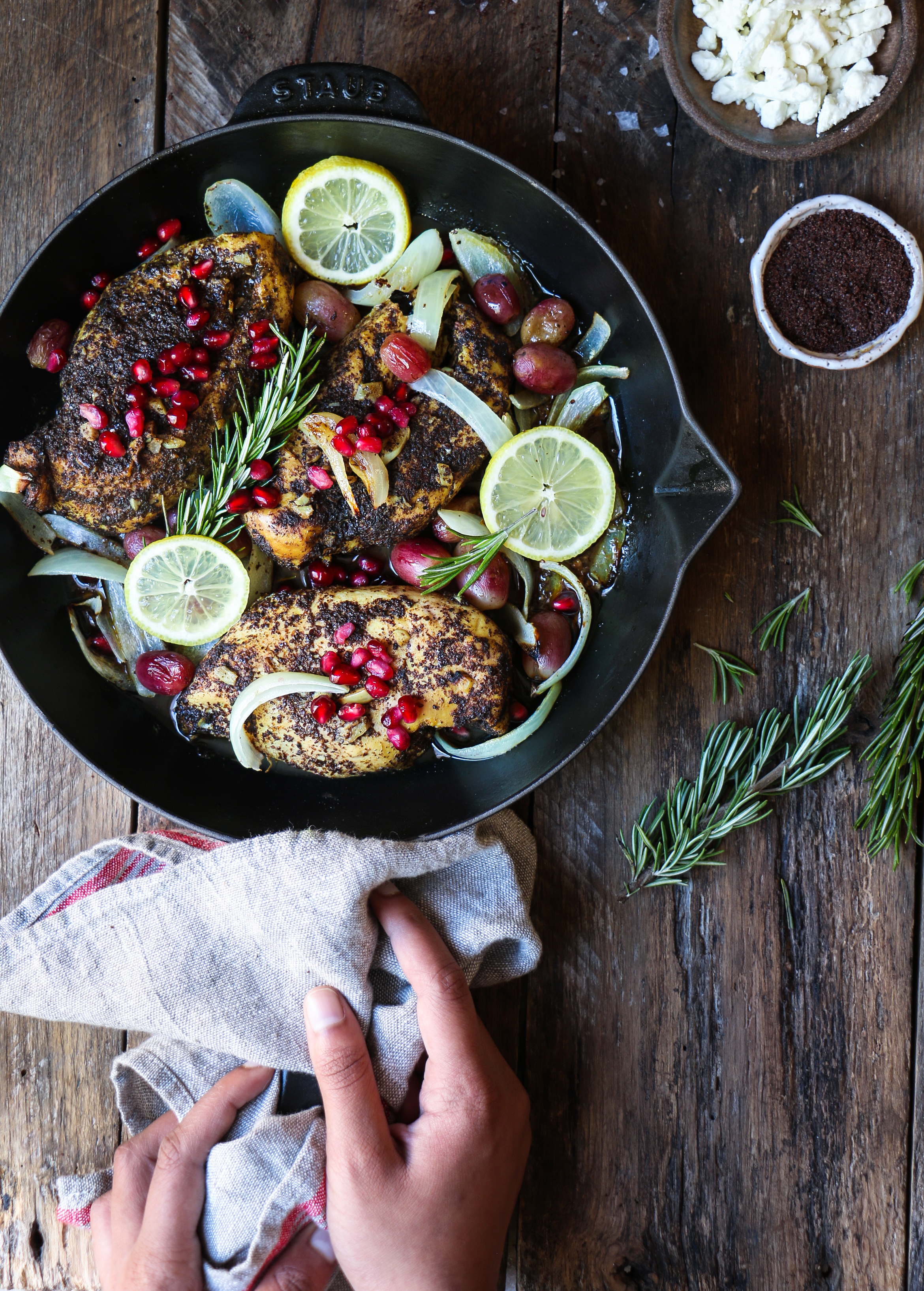 This is so so good!!!!!
This skillet roast chicken with sumac and lemons, I love to serve over some plain rice or coconut milk rice and it's a nice meal in one.  Add some grilled beans or asparagus and even better.  The sumac itself has a very lemony undertone and the fresh lemon juice just adds to the flavor.  Sumac in itself is not spicy, so I like to add a good dose of chili powder or cayenne pepper.  We thoroughly enjoyed it.
I'm always on a quest for simple and easy meals that's packed with flavor.
While I love slow cooked curries or meals that take longer to make, my weeknight meals are generally quite simple.  I remember one day sitting on sofa wondering what to do with the huge bag of sumac my neighbor gave me that afternoon.  She had visited her country and brought back the most flavorful sumac.  Believe it or not, I got in my car, quickly drove to the nearest grocer, got some chicken and marinated it that night with sumac.  That night, the refrigerator had a box of chicken marinating.  I couldn't wait to bake it in the morning. And this meal has become a regular since..
Just to say, this is a super simple, quick and a delicious one.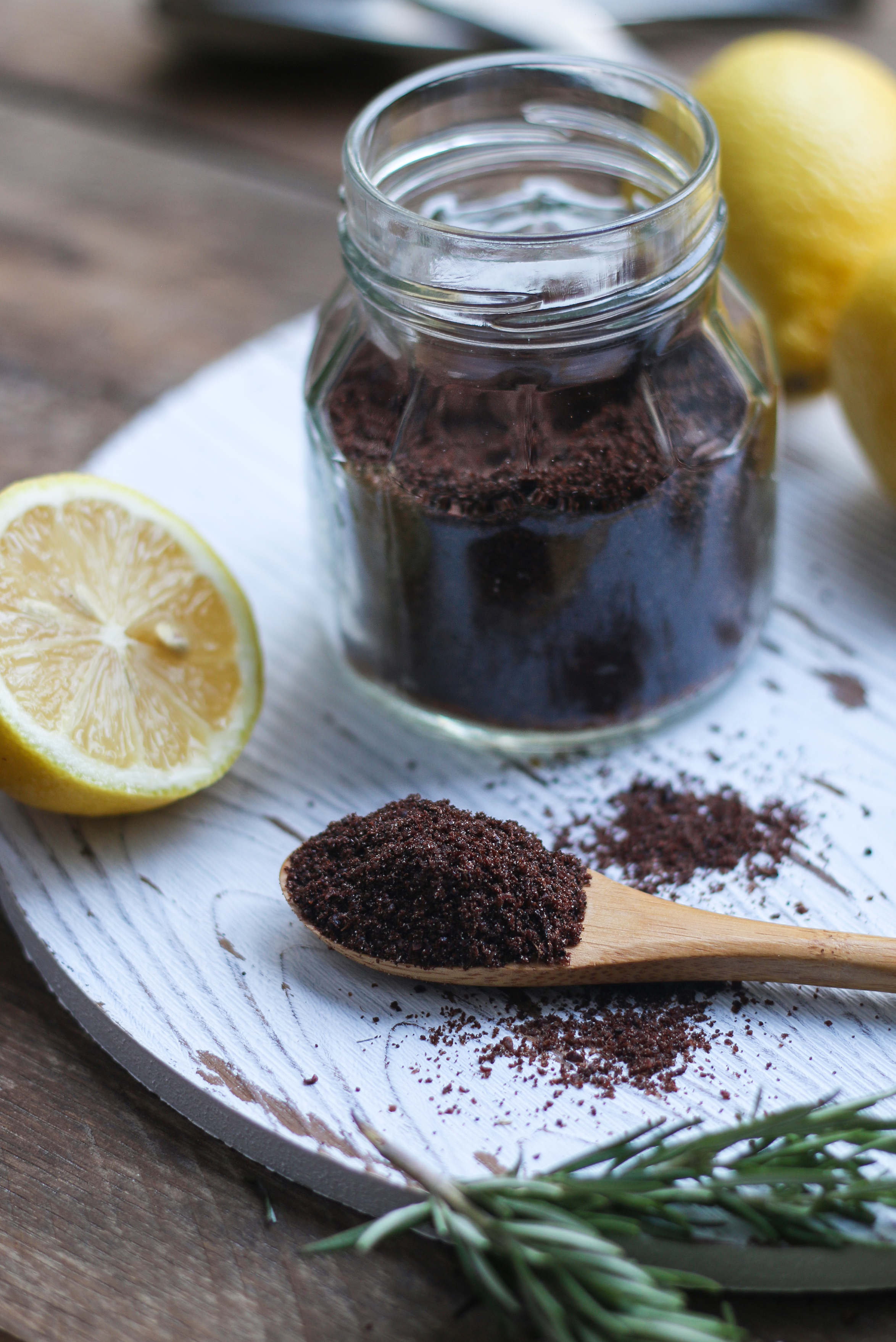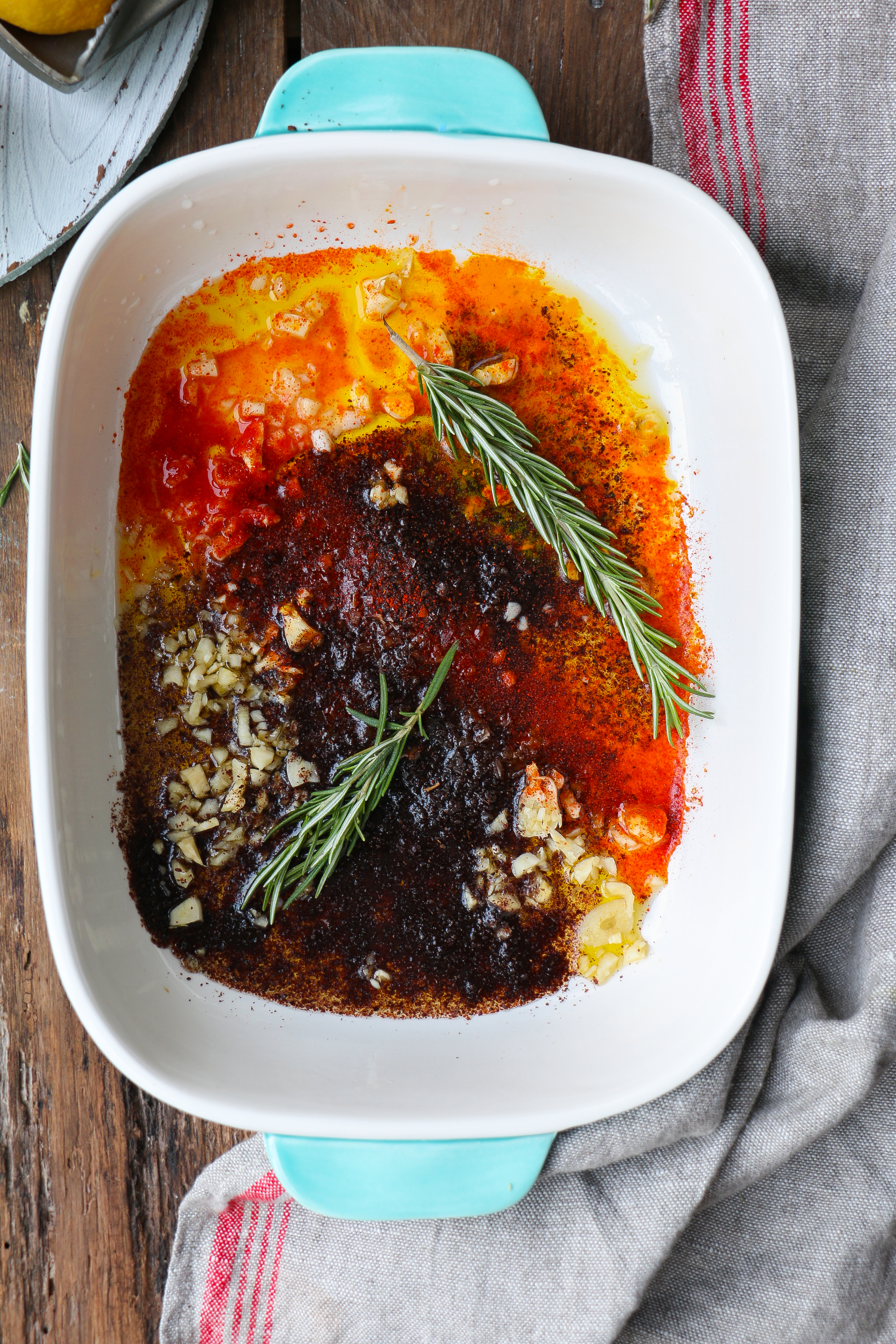 Perfectly baked Chicken with onions and grapes. This recipe is a little outside my norm, but I've gotten to love these out of the box meals more and more.
One dish.  Close-to-none prep time.  Juicy.  Healthy.  Zero hands-on-time.  Just make some rice or add some veggies to the chicken and you are set.
Few things to note:
Make sure to let it marinate well.
Don't over bake it.
COVER it at least for 10 minutes before serving.
And you will have the juiciest chicken and a flavorful meal.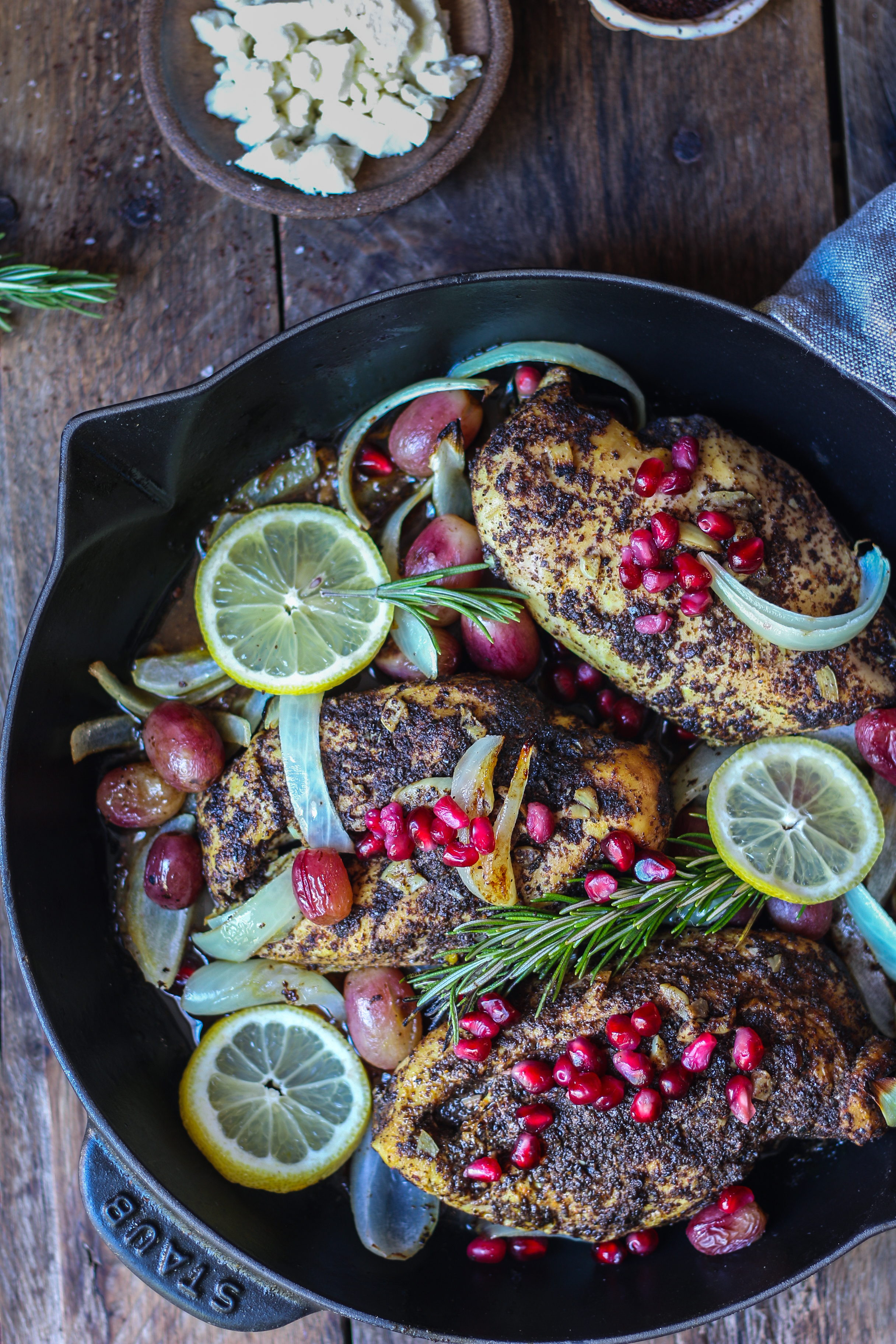 NOW, for the fun part and the ANNOUNCEMENT OF THE WINNER. YAY!!!  Thanks to all for participating in the giveaway.
We had the Wolf Gourmet Blender giveaway in the last post, and was overwhelmed with all the entries.
Here is the WINNER..  Cosetteskitchen @https://cosetteskitchen.com/
CONGRATULATIONS!!
Thanks again!!

Roast Chicken Breast with Sumac and Lemon
Skillet Roasted  Chicken Breast with sumac and lemon.  It's good, easy, healthy lunch or dinner and comes together so quickly.
Recipe type:
Lunch, Dinner
Ingredients
4 Chicken breasts, washed and pat dried
3 tbsp olive oil
2 lemons, juiced
1 lemon, zested
6 cloves garlic, finely minced
2 tbsp sumac
1 tbsp chili powder or cayenne pepper
⅓ tsp turmeric powder
½ tsp roasted cumin powder
½ tsp flaky salt
2 springs rosemary
Instructions
In a roasting pan, add the oil, lemon juice, zest, finely minced garlic, sumac, chili powder, turmeric powder, roasted cumin powder, salt and rosemary(whole). Mix well.
Add the washed and pat dried chicken to the marinade and massage to coat it really well. Marinate it for a minimum of 2-3 hours or over night. Cover tightly and leave it in the refrigerator until you are ready to bake.
Preaheat the oven to 450 degrees for 15 minutes.
Put the chicken in the oven and reduce the temperature to 400 degrees and bake it for 20 minutes or the internal temp is 165. Take it out and immediately cover it with an aluminium wrap to seal in the juices.
Serve it with some pilaf or stuff in tortilla with veggies.
Please do tag me on instagram @foodfashionparty if you make this, using the hashtag #foodfashionparty
Thanks for reading.
Stay in touch for more delicious food on Instagram and Pinterest. Follow on Snapchat (@ashfoodfashion) for daily doses of food.