This festive spiced maple apple persimmon sangria is perfect for your Autumn entertaining, and right on time for Thanksgiving (and for the big giveaway!!).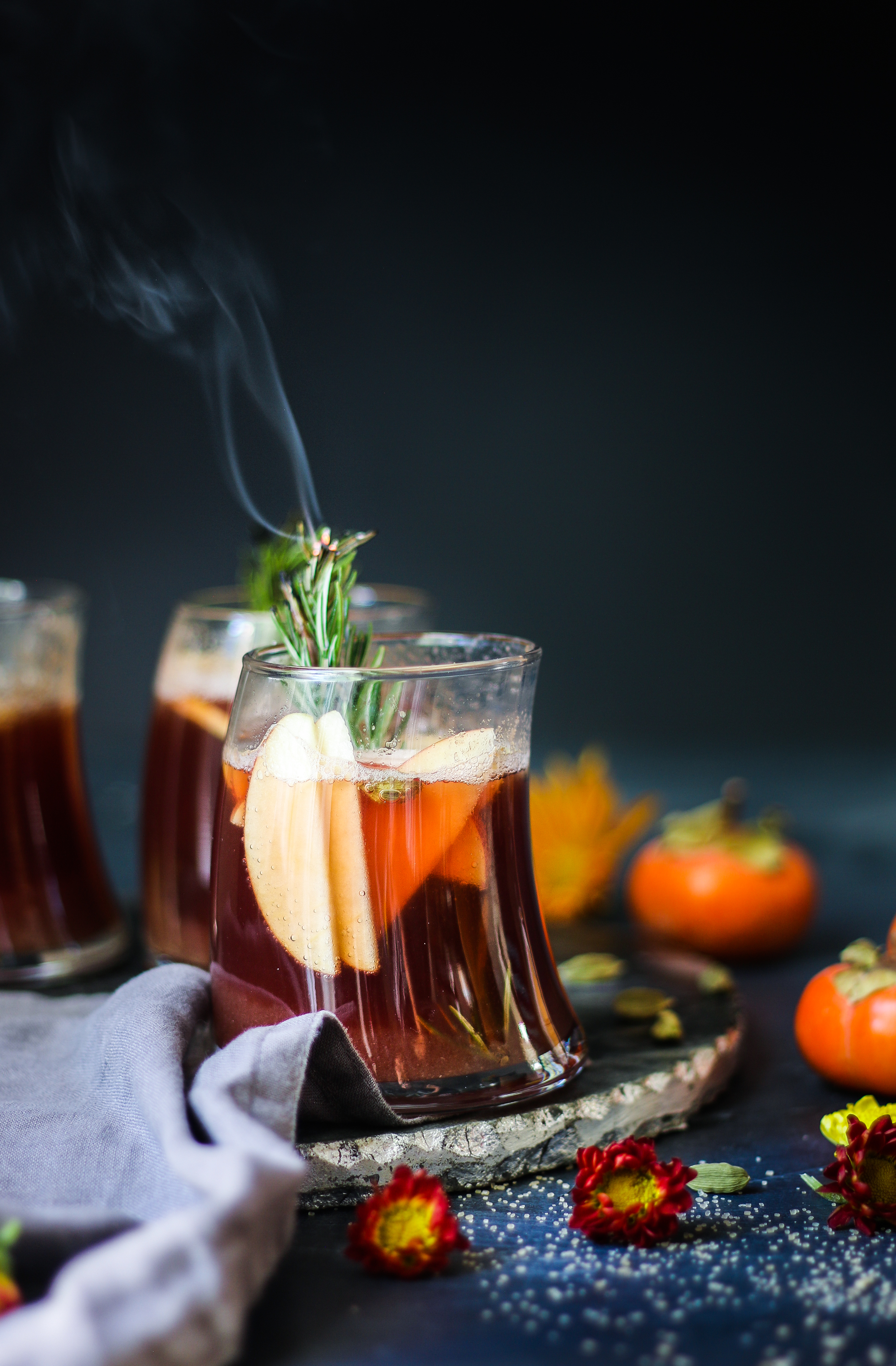 I'm sitting on the stairs of a playground, typing this post, while watching my little one play with his cricket team.  It's chilly (at least for me) 45 degree weather.  Wrapped up in a flannel long throw, and a warmer inside my jacket, I'm holding a warm cup of coffee and a beanie.  The skies turn from a beautiful blueish orange to a midnight blue, in seconds.  I can suddenly feel a breeze colder than it was a few minutes ago. All of a sudden, the blazing flood lights turn on, and the child in me blows fog to see how cold it is. All I can think of is how thankful I am that I am on this side of the fence.
After a few hours later, the boys are done, and I am overwhelmed at how cold my little one's hands and face were.  Still, all I heard was happy talks and smiles.  I drove wondering, how much we can learn from kids……   As I complained about why they would keep a practice that late in the evening, he was thankful that they found a ground to practice.  I whined about how cold it was, and he told me "Mom, that was an experience."  I was so sympathetic that the kids were all so cold and tired, but all he said was that he loved and enjoyed cricket.
Thankful for the small things, is what I am feeling now. Thankful that I can do what I want to. Thankful for all of you, for always listening to me.  Thankful that I had a warmer that day 🙂
HAPPIEST THANKSGIVING to you my dear friends!!!!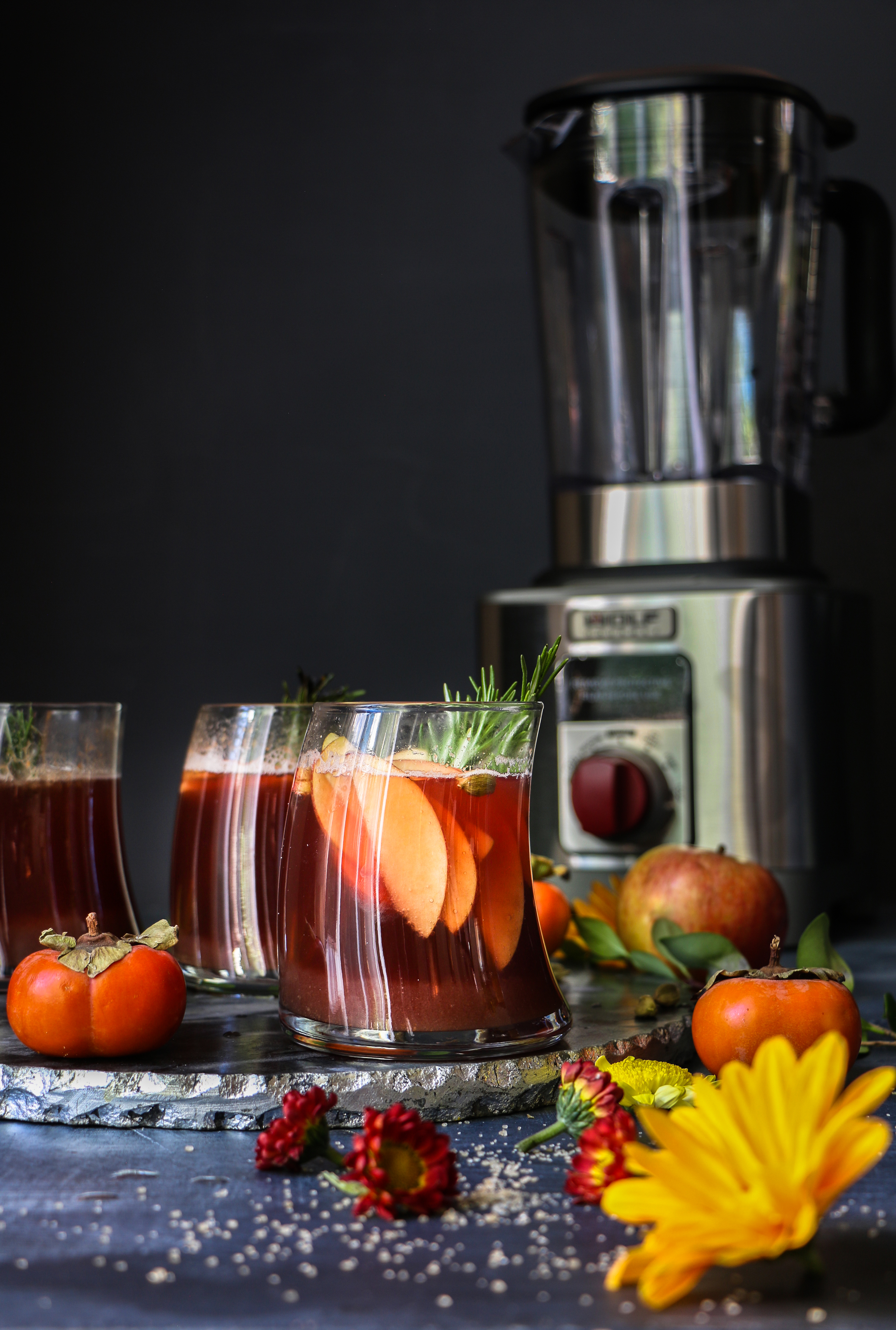 Every Thanksgiving, I love creating a traditional drink with some spice in it.  I look at a recipe that could be good for kids, and add a touch of alcohol for adults.  This Apple and Persimmon sangria is so good.  Not only is it extra festive and pretty, but it's sweet, hinted lightly with flavors of cardamom, spiked with a little bourbon. I used pure maple syrup for sweetness, to balance out the flavors.  It's basically the perfect sweet holiday drink, particularly for parties.  What's also amazing is that you can make the maple apple persimmon sauce a day ahead.  For kids, I just add a couple of tablespoons of the sauce with some sparkling apple cider.
And now for the super fun part. A little THANKSGIVING gift for YOU!  To show my gratitude for all the love and support you've shown me.
I have been doing some work for the nice people over at Wolf Gourmet, and they offered to give you a guys a gift! Yup! One of you guys is going to win a brand spanking new BLENDER. This one, with the red knob to be exact.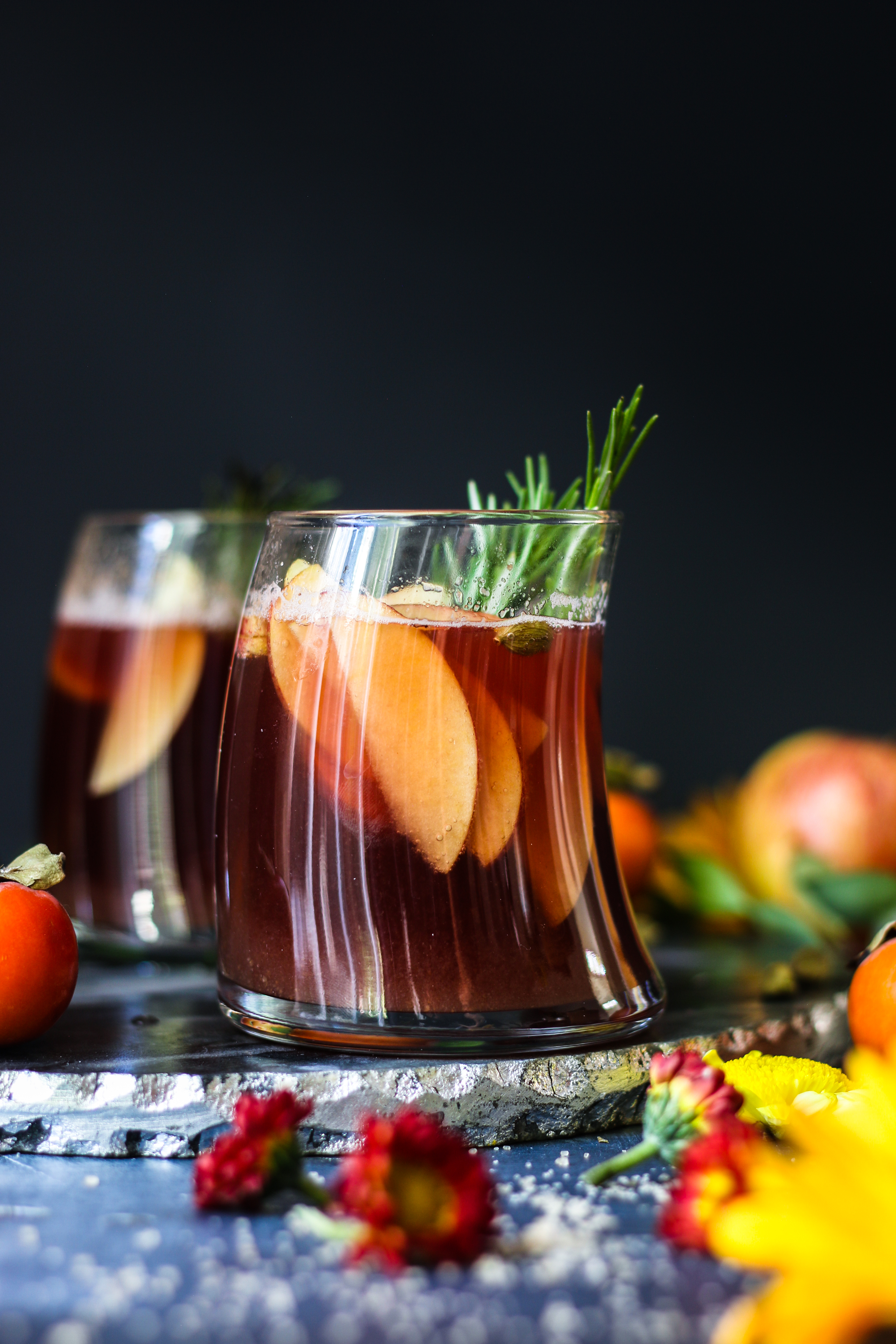 One Winner Will Receive: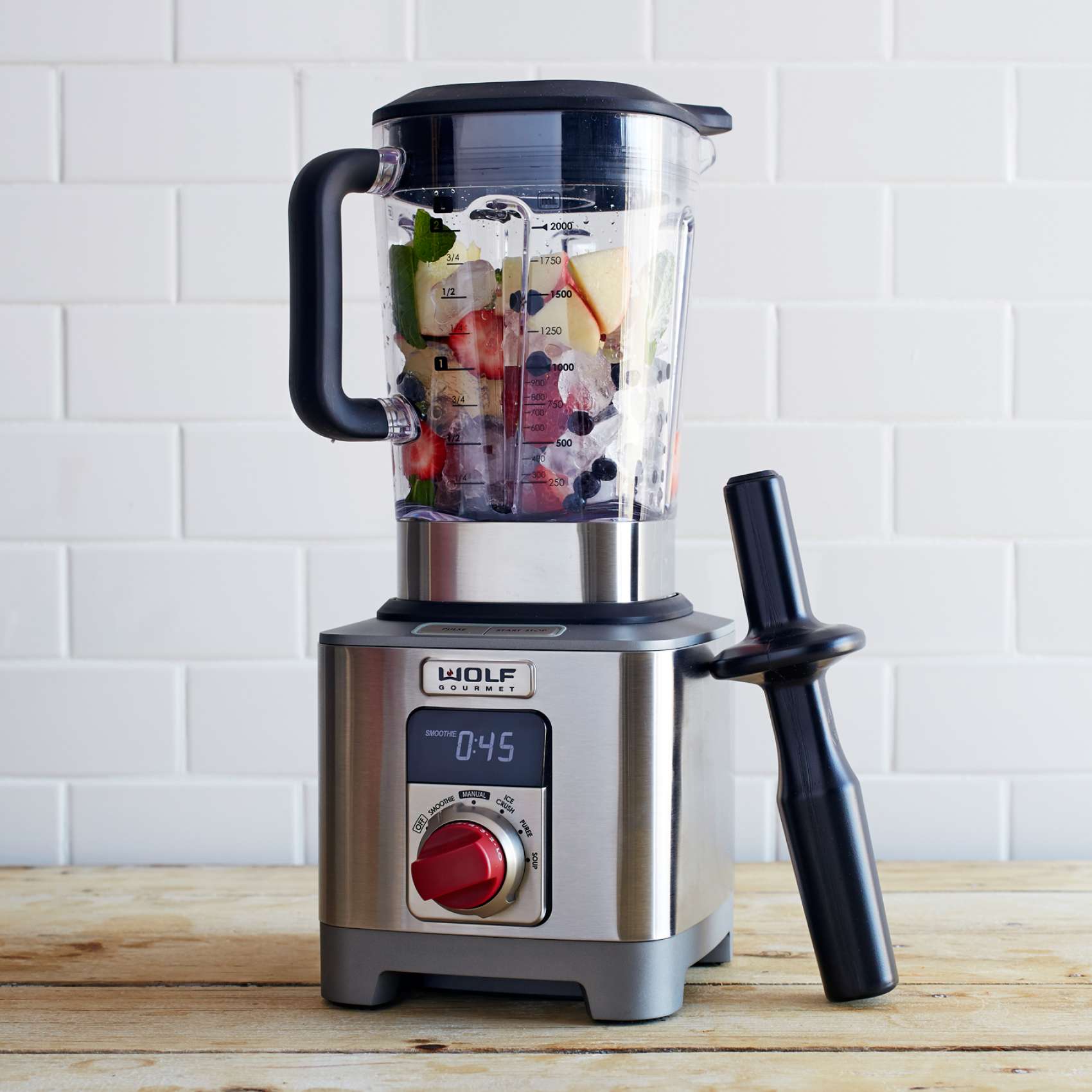 Classic stainless steel Base.
64 ounce capacity jar, 210 mph for fast, smooth results.
BPA-free and shatterproof, the generously sized Tritan blending carafe features easy-to-read measurement markings.
Sold in all major stores, and is priced at $600.
To ENTER:
*All  you have to do is comment OR ENTER IN THE RAFFLECOPTER below.  The Rafflecopter will pick someone at random
* You have to be a resident of US and must be18 years of older.
*This GIVEAWAY closes Monday, November 27th.  I will announce the winner on Instagram and on my next post on November 28th.
*If you have PRE-ORDERED my Book MASALA AND MEATBALLS on amazon, please mention so below.  You will be entered twice for this giveaway.
All the BEST!!

Maple Apple-Persimmon Sangria
This festive spiced maple apple persimmon sangria is perfect for your Autumn entertaining
Recipe type:
Cocktail, Drinks
Ingredients
2 persimmon, washed and quartered
2 honey crisp apples, washed, quartered and seeds taken out
1 inch fresh ginger sliced
½ cup of water
3 cardamom, crushed
3 tbsp cup maple syrup
2 cups apple cider
1 bottle sparkling wine
⅓ cup bourbon
1 lemon, either cut to thin slices and added later or juice of 1 lemon
For garnish
apple slices
Rosemary
few cardamom, optional
Instructions
In a sauce pan, add the persimmon, apples, fresh ginger slices, maple syrup. Add ½ cup of water and bring it to a boil. Once it comes to a boil, simmer and cook uncovered for 5 minutes. Turn off the heat and add the cardamom powder. Let it completely cool down.
In the BLENDER, add the cooled and cooked apple and persimmon mixture and blend till smooth. You can now use this for your cocktail.
You can make your cocktail in a huge pitcher, adding everything in it or individual glasses.
Take a nice cocktail glass, add 2 tbsp of the apple-persimmon sauce, ⅓ cup cider,
tbsp bourbon, 2 ounces of sparkling wine, ½ tsp of lemon juice. Mix. Add some apple slice, add the rosemary and smoke it if you like. The smokiness of the rosemary with the drink is so good.
!CHEERS!!
Please do tag me on instagram @foodfashionparty if you make this, using the hashtag #foodfashionparty
Thanks for reading.
Stay in touch for more delicious food on Instagram and Pinterest. Follow on Snapchat (@ashfoodfashion) for daily doses of food.