MASALA AND MEATBALLS is HERE.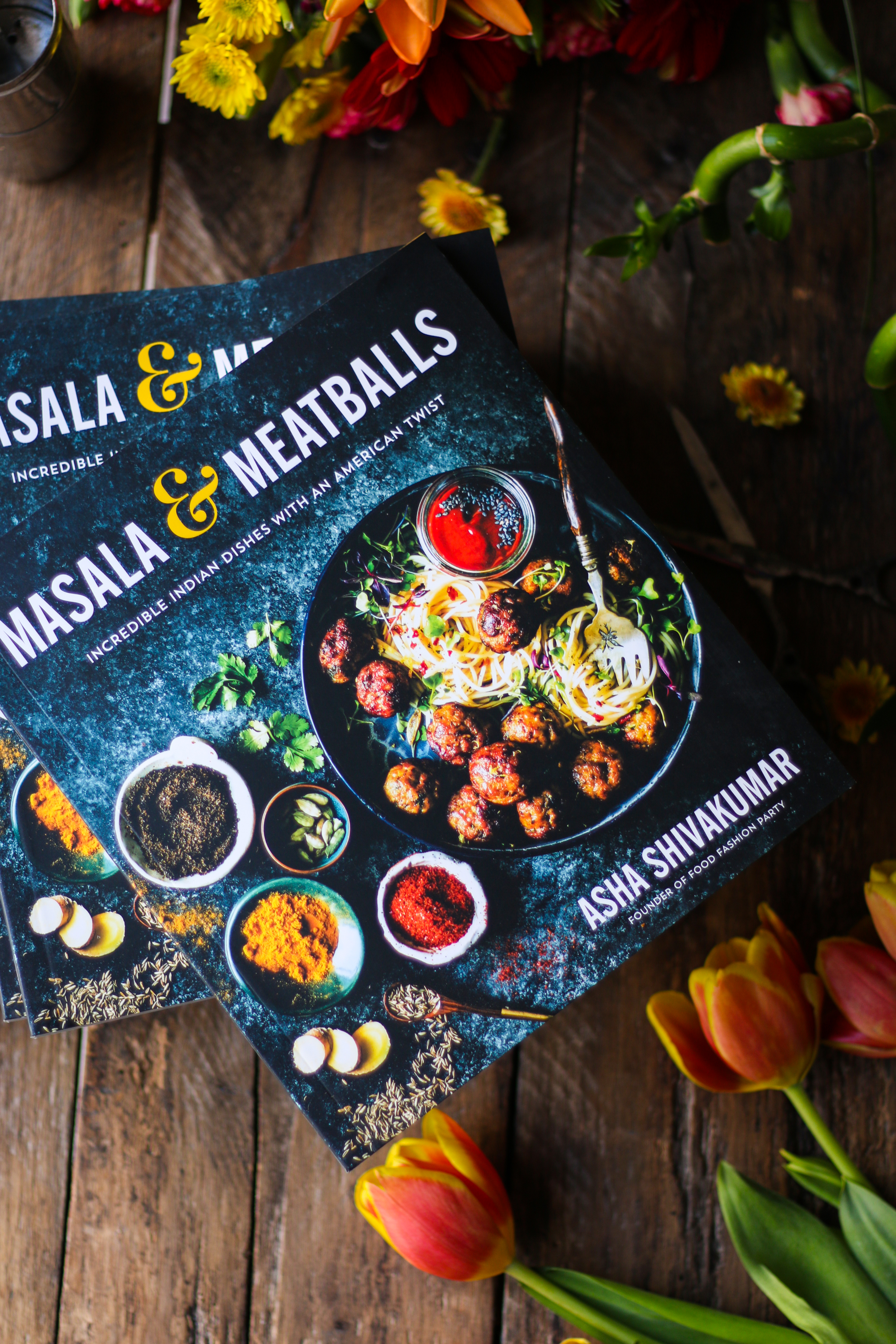 After a delightful and sublime December, here it is.  The launch of a dream that I had for years, something I envisioned even before I could make a cup of coffee.
Masala and Meatballs has beloved Indian recipes for every palette.  It has personal stories, from stories of when I was little to my little one's vegetarian chapter-opening story.  The journey of book writing brings back fond memories of my teen helping me with every step of the process… and what a fabulous editor he is.  It is for everyone who loves Indian food and its nuances.
I've pretty much said everything that I can say about my upcoming book, Masala and Meatballs.  There's a small book trailer video my hubby put together, so check it out if you want to know more!  You can buy the book on Amazon  or you can buy a signed copy in the SHOP section of the blog.
I want to express my gratitude to everyone who has been so supportive of my project, as it's something very close to my heart.  I've been working tirelessly to create something you will love.  Expect loads of personal stories, photos, and my treasured recipes.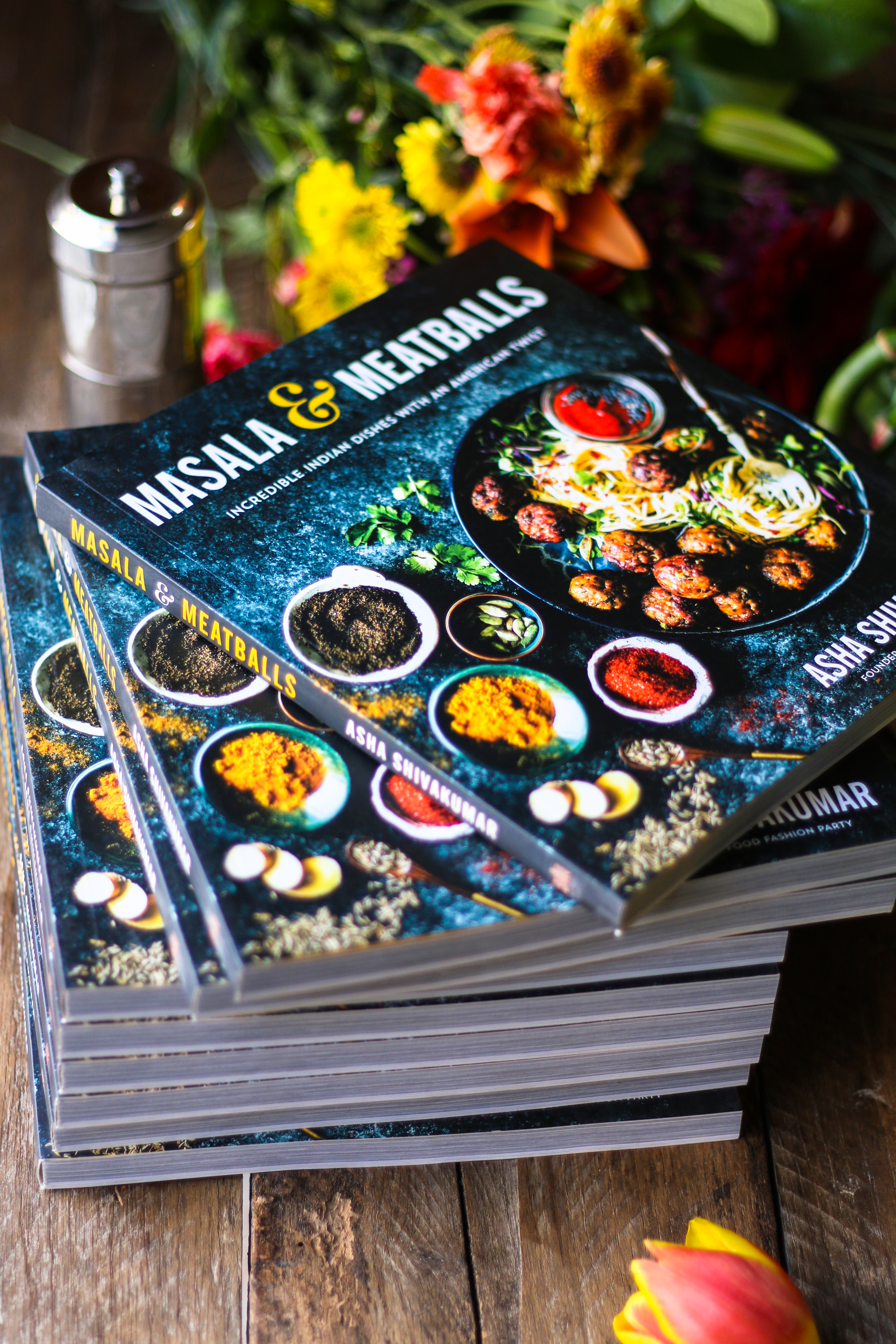 So what is Masala and Meatballs about?
Masala and Meatballs is just not about recipes and pretty pictures.  It's about life, it's about love, it's about loving your roots and heritage.   It's about family.  I've looked back at all of the events, people, and occurrences in my life that have influenced and inspired me, and have made me who I am today.  I'm not a flawless human (nobody is).  Life is a roller coaster, so I wanted to express that.  Not exactly in those words, but to show how to survive the roller coaster and form a life.  To cherish and to love the simplicity of life.
I hope that my book will inspire other people to start cooking. Cooking can be therapeutic, or cooking can be fun and easy.  Think about their stories and who they are, to not be so hard on themselves, to celebrate the good and to not be defined or limited by the bad – and to look into the future, take control of their path and make things happen.
Happy reading and Happy cooking!!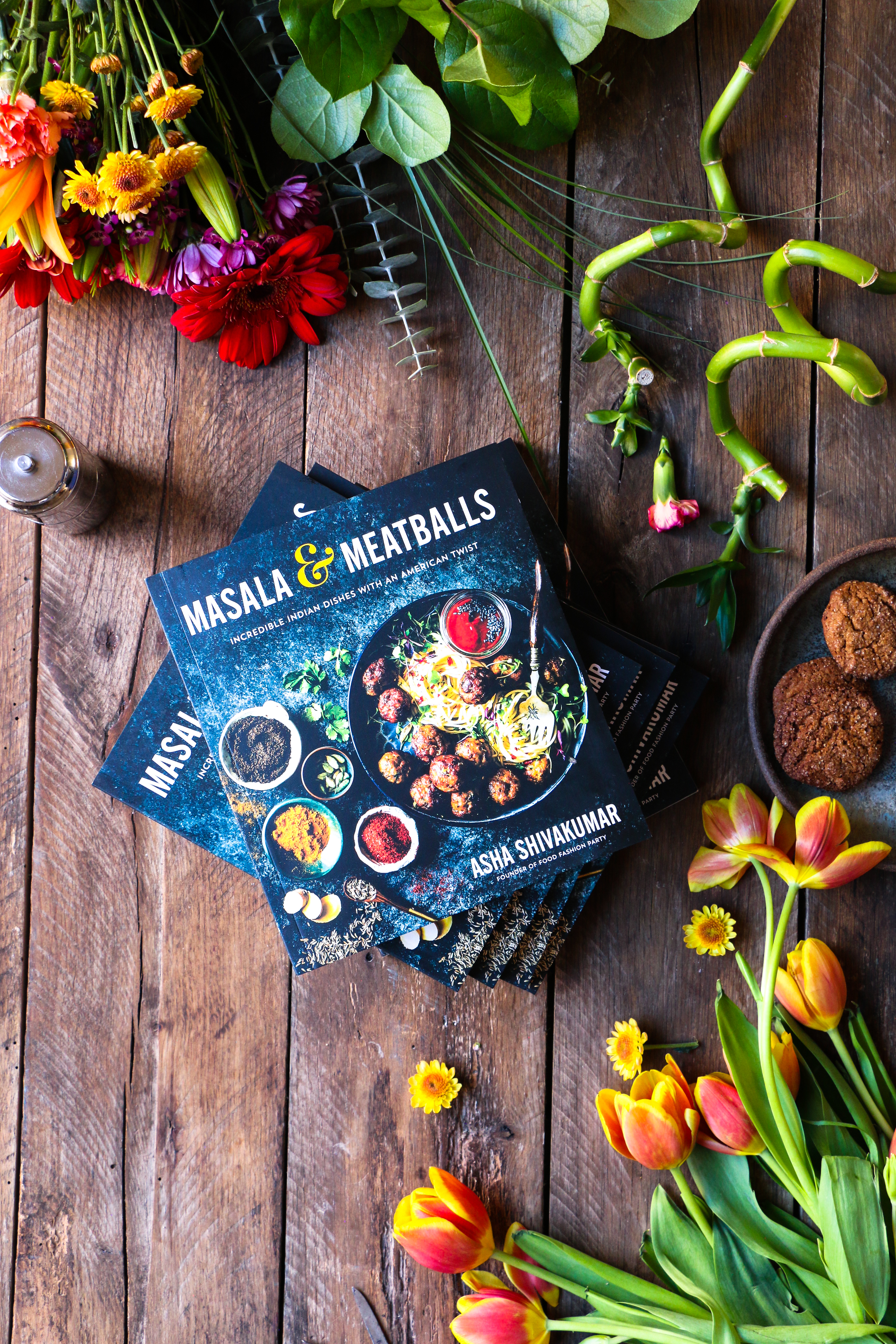 OKAY, the GIVEAWAYS!
THIS GIVEAWAY IS CLOSED!!!!!
Thanks from the bottom of my heart to each one of you. Without you guys, my kind friends, readers, this cookbook would not have been at all possible. Just as a thank you, I'd love to have a few giveaways in the next few days.
One of you readers will have the chance to win one quart KitchenAid Stand Mixer, and one signed copy of the cookbook.  This is for US only.  The next giveaway will be for Worldwide(I promise)
To recap, one of you will win…
– one 5 quart black KitchenAid Stand Mixer
– one signed copy of the cookbook
Giveaway Questions:
1.) Answer this Question in the Comments Below: what are you most excited to see in my new cookbook?
2.) For Bonus Entries: follow @foodfashionparty on Instagram and tag your friends in the comments for additional entries and then come back here and leave a comment saying you did so.
This giveaway is open for one week and will close on Jan 14th. The winners will be announced shortly after.
Good luck, and again, thank you guys from the bottom of my heart. Hope you all LOVE the cookbook!!
ps. don't forget to tag #foodfashionparty on Instagram and share your recipes on stories (tagging @foodfashionparty) so I can see your creations!