This easy stir fry tofu peppers is a healthy balanced meal.  Eat it on some noodles, or wrap it in lettuce!  A good gluten-free and healthy vegetarian meal.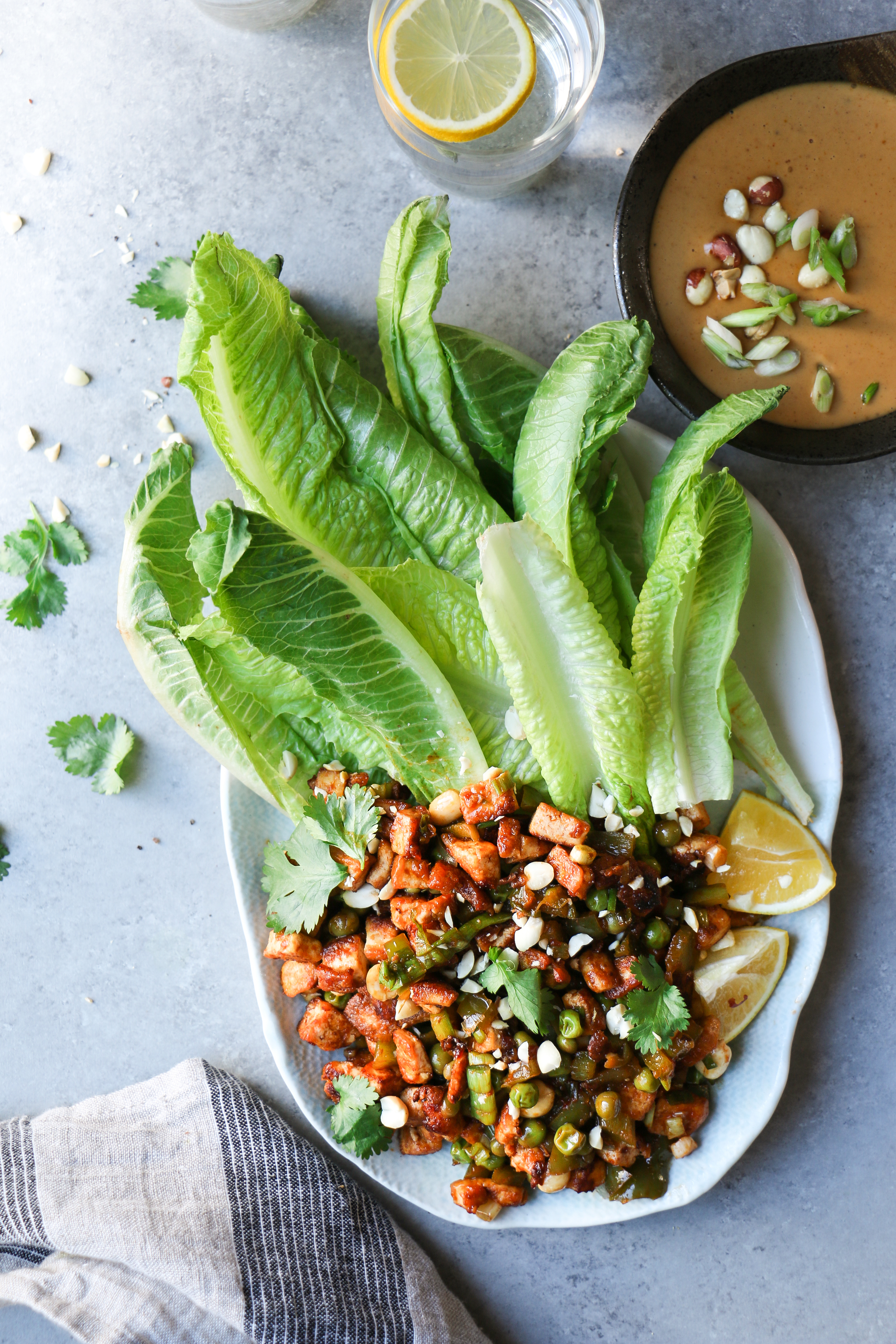 Tofu Love
I remember the first time I tried tofu. It was in a soup, and it felt slimy… too soft and quite bland.  I unfortunately couldn't be trendy and like it.  Then again, I'm a little picky with trying different foods, and it has to be really good for me to like it.  However, I never waste; I will always eat it up.  It took me the longest to fall in love with tofu.  Only a few years ago, I figured out the secret to perfect tofu before stir-frying.
My love for tofu really began on a visit to a Michelin star Thai fusion restaurant in San Francisco, where they had a stir fry tofu dish with peppers. It was so crispy and absolutely addictive. The best tofu I've ever had.  It was a in a wrap form, and we could not stop eating it, although I still complained that it was a tad bit over salted. If you're ever in the area you must stop by and try this dish. Your view of tofu will be forever changed – promise.
The basic trick is first drying the tofu, and then you can either bake it or pan fry it like I do to help it get a texture and let it sit to dry out a bit more.  This gives it a "meat-like" texture, if you will, that makes it much more porous to soak up delicious sauces, and far more appetizing in the texture department. With these stir fry tofu and peppers, I can't help but finish it all – it's too delicious not to! I will still have it doused in sauce and spice.  So good.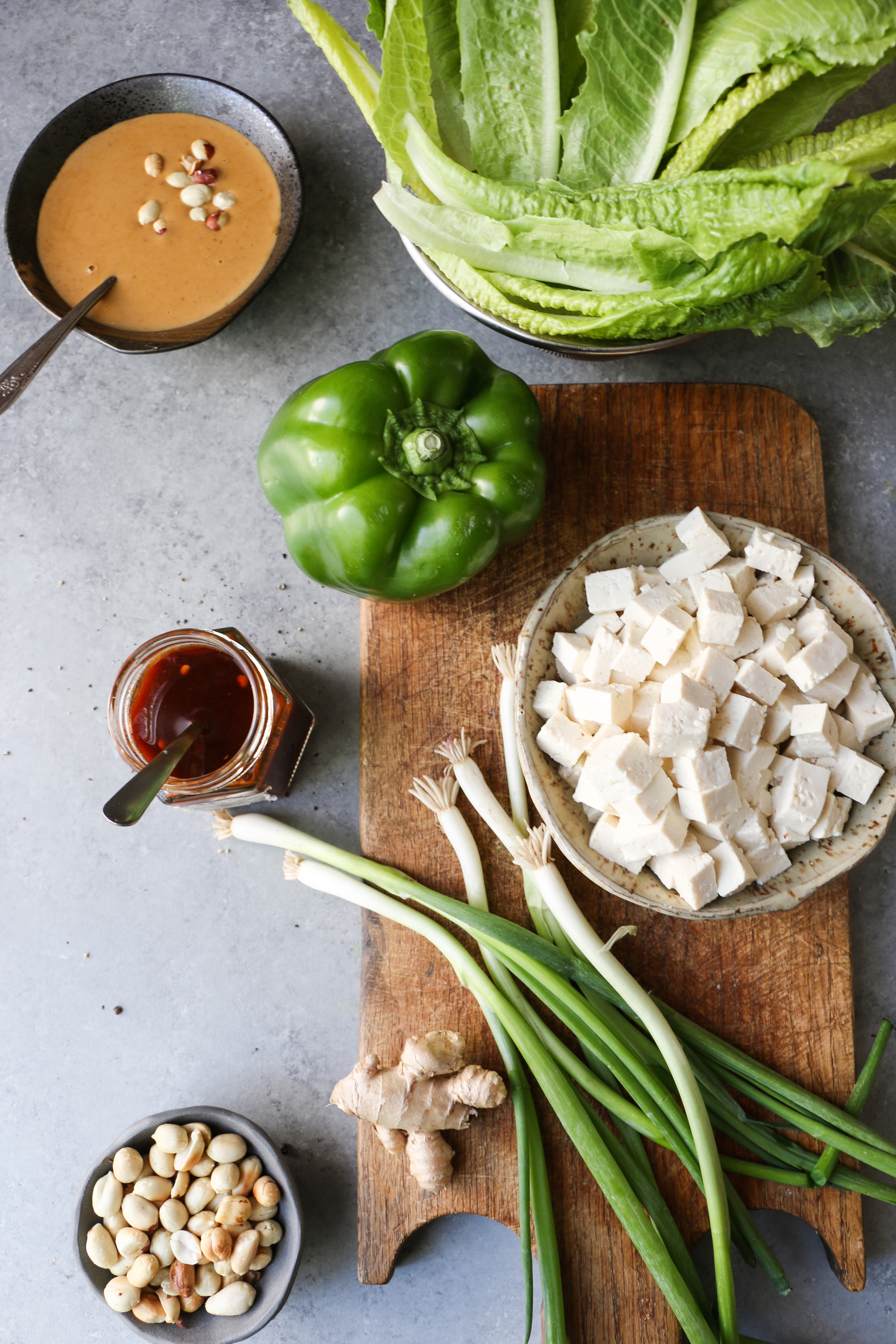 For this recipe I made a quick and simple stir-fry sauce, but once you have the basics down, this tofu could be used in just about any recipe you already love. I make huge batches of dried up tofu, and you could bake it and freeze it.  It works extremely well in stir fries because they tend to be very saucy, but I also imagine it to go great on top of salads, noodles, or even mixed in with rice.
Making the stir fry tofu peppers takes minutes when you have the tofu all dried out.  The sauce takes five minutes while you make the stir fry.  It comes together very quickly.  A healthy and a delicious meal.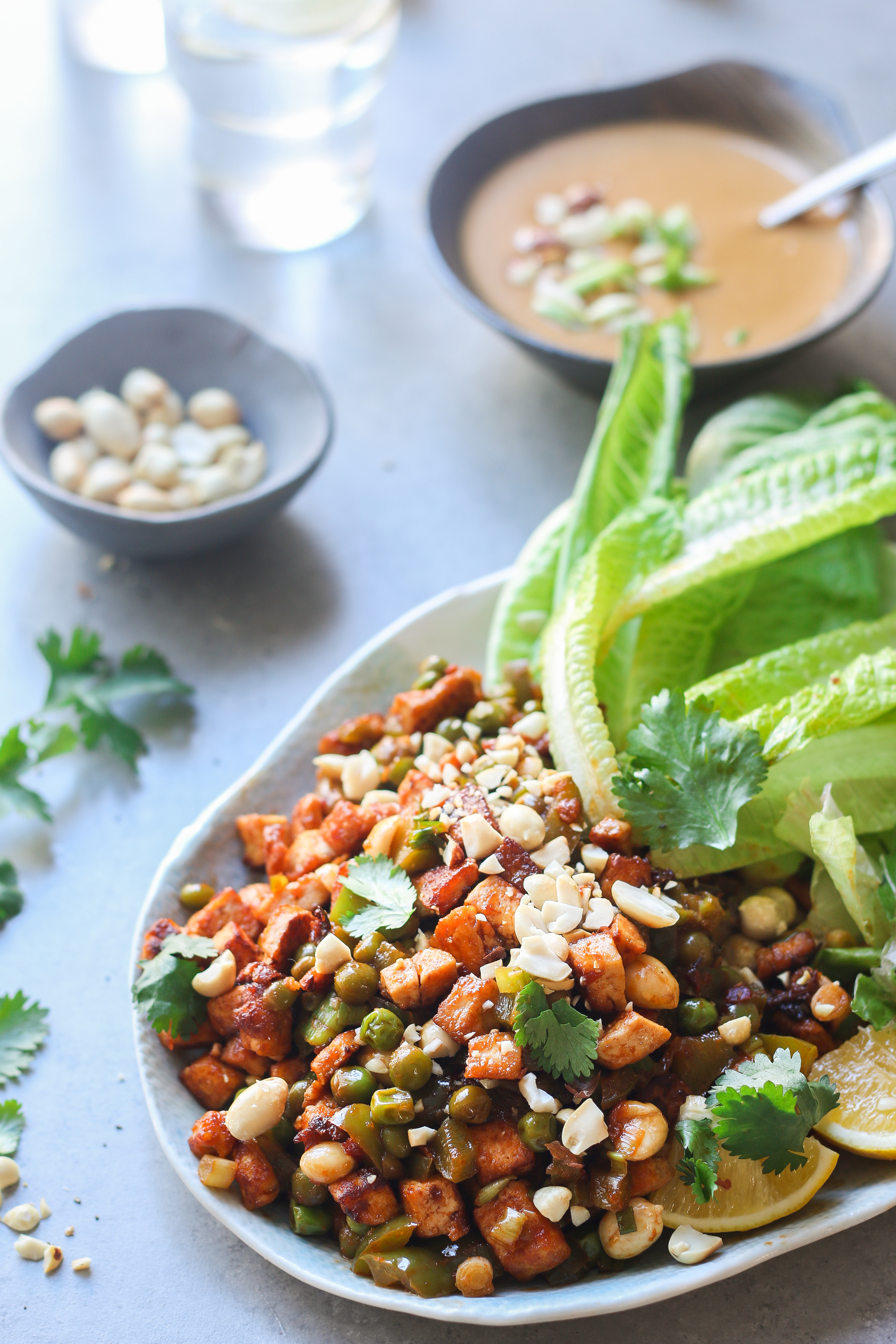 Quick Video for Stir Fry Tofu Peppers
I plan to share two recipes per week, and I will focus on one 15 minute meal for the student and bachelor types, and in general, quick, healthy, and easy weeknight meals.
Tofu is slowly becoming a regular at home. This stir fry tofu pepper mixed in a wrap is a favorite for now. My other favorite way to have tofu is in wraps.  You could use crispy tofu in rice paper for a gluten free version, fresh rolls.
If you make this stir fry tofu peppers, definitely tag me and let me know.  It's as easy as it gets.
*Please do tag me on Instagram @foodfashionparty if you make this, using the hashtag #foodfashionparty.  Check out my book MASALA AND MEATBALLS.
Stay in touch for more delicious food on Instagram and Pinterest. Follow on Snapchat (@ashfoodfashion) for daily doses of food.*

Stir Fried Tofu Peppers Wraps
This easy stir fry tofu peppers is a healthy balanced meal, eat it on some noodles or wrap it in lettuce. A good gluten free and healthy vegetarian meal.
Ingredients
For the stir fry sauce:
2 tbsp soy sauce
1 tbsp brown sugar
1 tbsp rice wine vinegar
1 tbsp sambal, chili paste
1 tbsp sriracha(optional)
½ tsp grated ginger
Tofu stir fry
1 block firm tofu
1 bell pepper, red or green
1 cup sweet peas
4 spring onions, sliced
2 Tbsp. cilantro, chopped
⅓ cup roasted peanuts, chopped
For the peanut curry sauce:
2 tbsp smooth peanut butter
1 tbsp soy sauce
3-4 tbsp coconut water or just plain water
½ tsp curry powder
1 tsp sambal or sriracha
Instructions
In a small bottle, add the soy, brown sugar, rice wine vinegar, sambal, sriracha, grated ginger and mix and shake it up well. Set aside.
Drain the tofu and dry it up very well using paper towels or kitchen towels. Cut it into ¼ inch pieces. Set aside.
In a non stick pan, add 1 tbsp oil and add the tofu in one layer and let it brown. Since we did not drain it fully or overnight, it will spit out water. So be cautious. Toss it every couple of minutes.
After 3-4 minutes, after it's lightly browned, add 2 tsp of the stir fry sauce and keep sauteing and browning. Once it's crispy and dry, take it out and set aside. It will take about 10 minutes.
In the same pan, add the bell pepper and saute it for 2 minutes. Add the peas and the rest of the stir fry sauce and saute and cook, and dry. THis will take another 2 minutes on high heat to cook and brown.
Add the crispy tofu and mix everything very well.
Add the chopped spring onions, cilantro. Mix well and serve.
For the sauce
In a pan add the peanut butter, soy sauce, coconut water or just water, curry powder and chili sauce. Bring it to a simmer for 5 minutes and serve it as a sauce for the wrap.