The BEST Indian style chicken nachos ever!!!! The thin crisp corn chips with the spicy chicken mince, its so so good. And it's all in one single pan. MINIMAL CLEAN UP! YES!!!!  Hit in all parties!!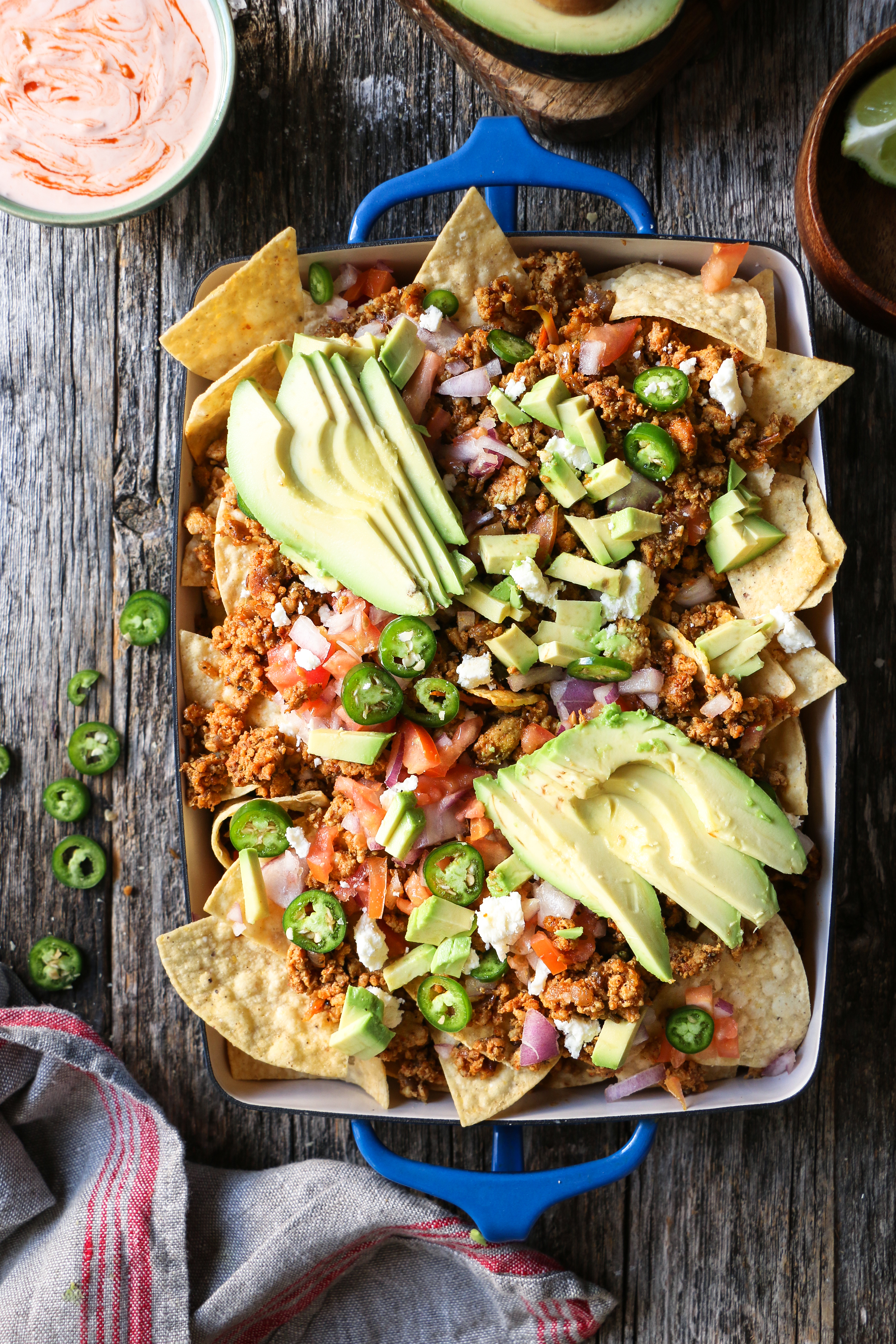 I sit here, a fully shot and styled post staring at me and I am blank. I've made these Indian style nachos for years now, but how am I not finding the words to describe a dish that disappears in minutes of getting to the table.
It's one of my best back-pocket meals, the chicken mince.  One I can make on short notice, assuming that I can get my hands on the freshest mince from my butcher.  It's one of the things I get asked plenty of times:"can you share your Indian style nachos".  It's one of those recipes that missed getting into my book MASALA AND MEATBALLS, it sure gave a tough fight with hush puppies:)….