This is a simple delicious curry for vegetarian and meat lovers. This kovakkai/tindora Ivy gourd curry with chickpea flour and peanuts is absolutely a treat for the vegetarian lovers.  Have it with rotis, and it's perfect.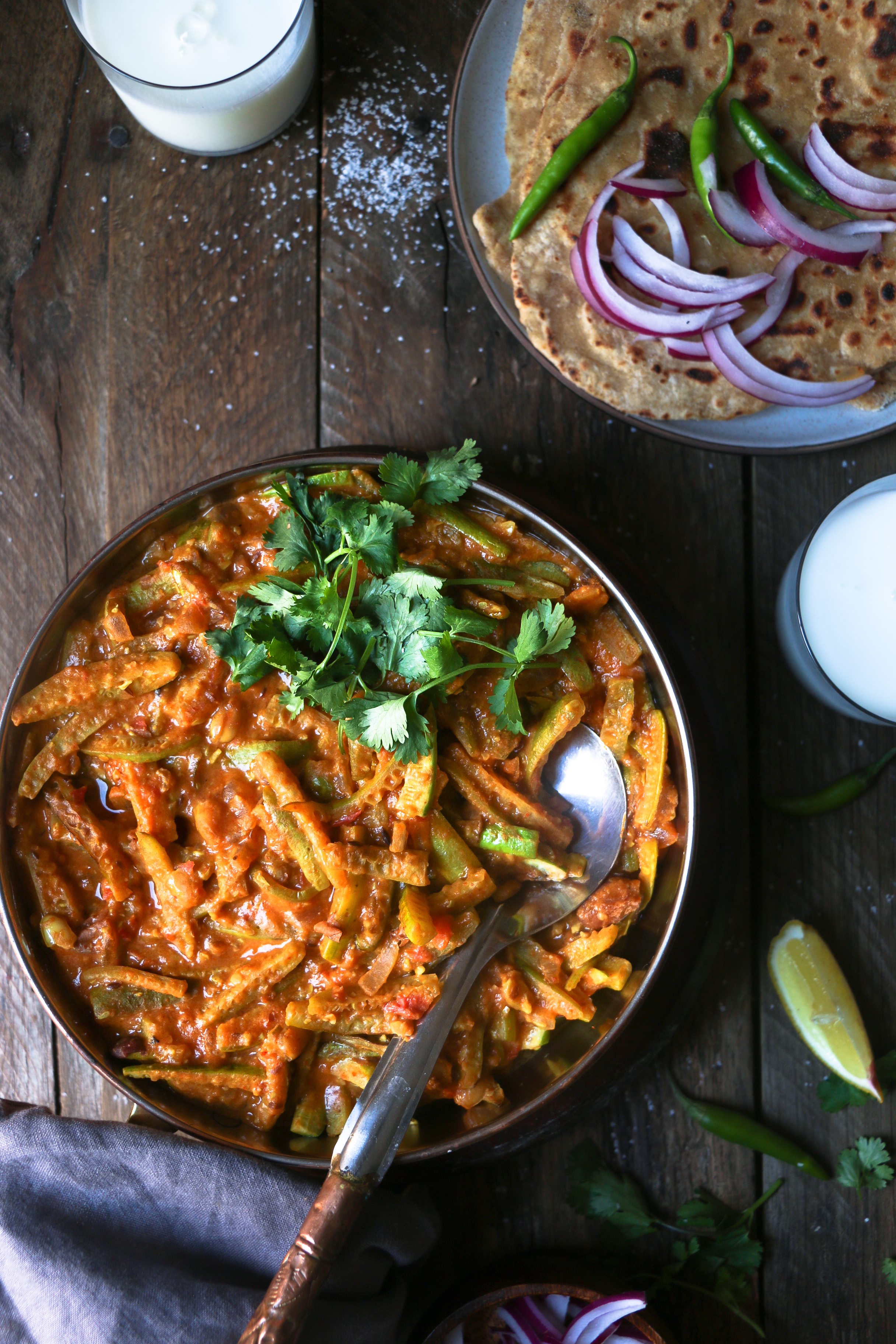 We all hail from different ethnic backgrounds and cultures, and have limitations on what we do eat and not.
There are many myths in different cultures, and we Indians are quite famous for it.  When you grow up in a distinctive culture, it's bound to influence your lifestyle, your belief system — and perhaps most enjoyably, your diet.  Eat okra, you'll do well in math.  Eat too much ivy gourd, your brain will not be as smart (no joke, I've seen people say this), don't have banana after 6 p.m, or my favorite one, don't have yogurt rice after you eat meat.  I've heard it all….