Whether you are looking for fancy Indian meals, everyday healthy Indian food or you want to entertain, MASALA AND MEATBALLS is for you. This book has something for everyone and every occasion.
PURCHASE MASALA AND MEATBALLS HERE:
| AMAZON | AMAZON.IN | AMAZON.CA | BARNES AND NOBLE  | THE BOOK DEPOSITORY (Free shipping worldwide) |  INDIE BOUND |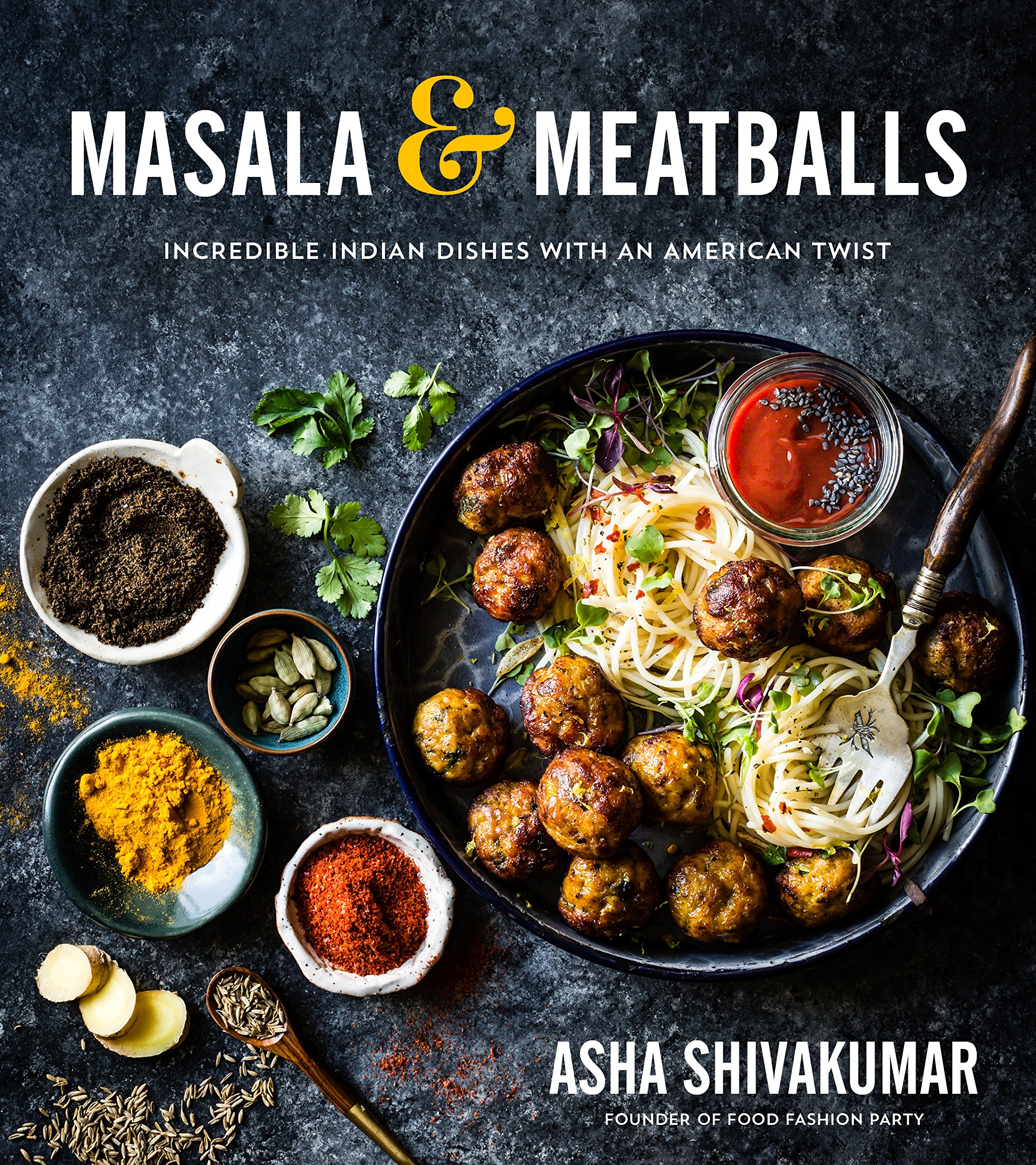 CHAPTER'S INCLUDE:
Appetizers

Soups

Vegetarian Dishes

Chicken and Meat

Seafood

Chutneys

Cocktails
MASALA AND MEATBALLS  is for everyone who loves Indian food.  This book has authentic recipes and MODERN INDIAN recipes.  I refuse to call it fusion, because it is not fusion.  It's well loved recipes with a twist.  Like Kori Rotti(kori means curry and rotti means flatbread), but with a slight twist that I used papad or rice fryums to dip in the chicken curry, like Tortilla soup. This book has a very popular bread called, Mangalore buns similar to the Indian fried bread. There's pot pie, there is a bottle gourd dessert hand pie. It has family recipes, it has recipes that I created with a twist. The desserts are all very close to my heart. Every single recipe is very close to my heart.   There are five chutneys in the book, the drinks are a favorite, and I've listed all the ingredients and where you can find them.
If you are a novice to Indian cooking, this book is for you.  If you are professional and would love to try the regular with a twist, this book is for you.  If you like entertain, this book is definitely for you.  You can pick one from each chapter and you will be on the road to a memorable party.  It's a book for a bachelor or for students who want to learn Indian cooking.  The ingredients are simple and few, easily accessible.  It's for the person who wants know how you can incorporate a little Indian in your regular food, this is for you.
MASALA AND MEATBALLS is for EVERYONE.  You will enjoy looking at it, it's eye candy as my friend calls it.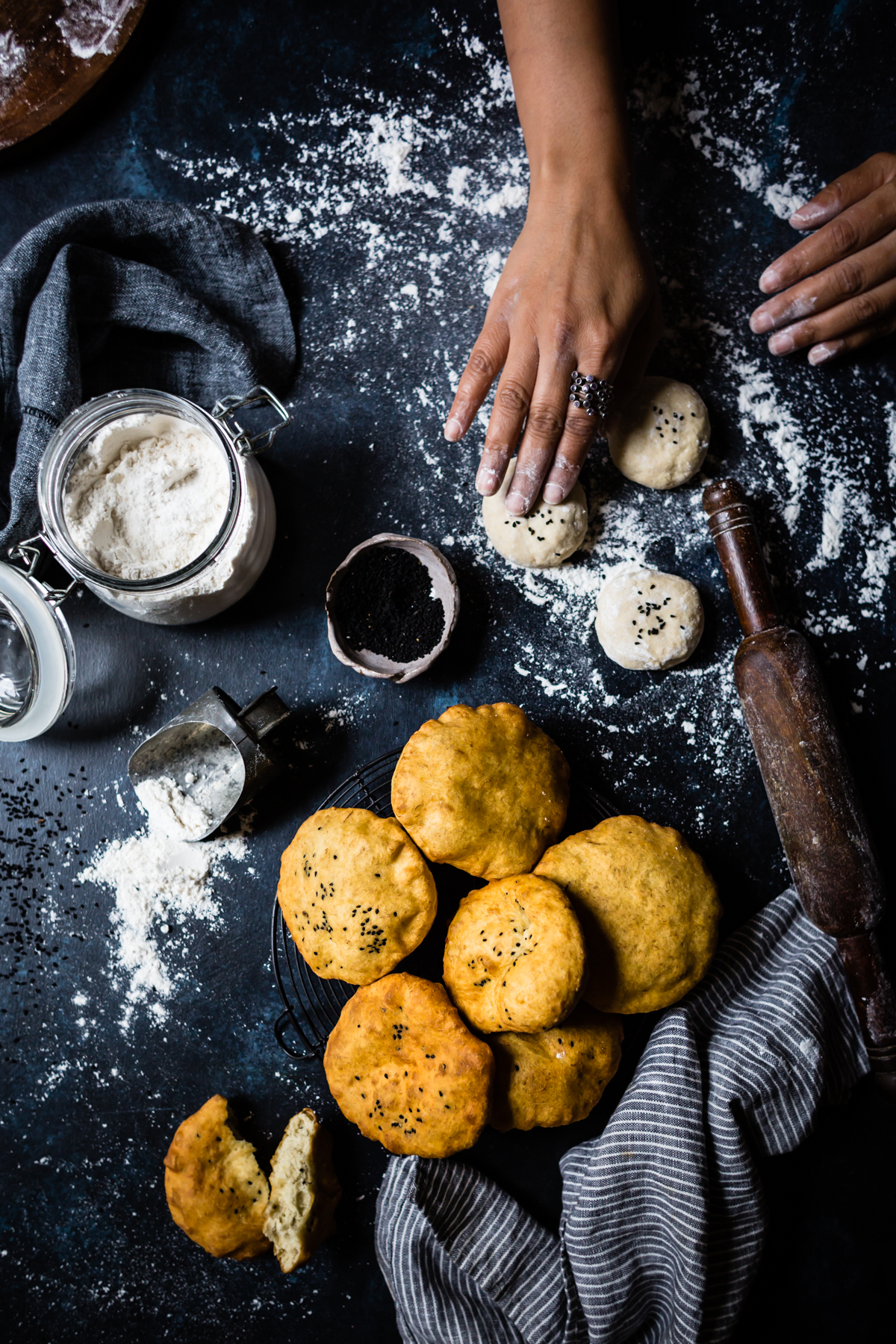 FOODIE LOVE :
"This beautiful and delicious book is a winner.  Asha melds traditional Indian cooking with American modern tastes so you will have a memorable meal that you can be proud of and have your family and friends asking for more. "
-SARAH PHILLIPS, cookbook author, CEO and founder of CraftyBaking.com and FoodEMedia
"What a brilliant window Asha has given us to look at Indian cooking(through American lens). I can't wait to cook her recipes, which always make my mouth water."
-SUSAN SPUNGEN, cookbook author, food stylist for Julie and Julia, food editor of Martha Stewart Living
"Asha makes vibrant Indian flavors accessible to home cooks worldwide with a host of welcoming recipes that beckon us toward the kitchen. Masala and Meatballs inspires the senses and delights the palate."
– ALANNA TAYLOR -TOBIN, author of award winning book Alternative Baker, food photographer and blogger.
Email  asha@foodfashionparty.com for all enquiries, press release and other questions.
Lots of love from my kitchen to yours.  Life is beautiful with food.
Love,
Asha