Perfect Waffles French Toast for those holidays mornings.  These waffles are fluffy, crisp, golden, and decadent.  With the final touch of maple cream cheese, this easy and delicious breakfast will win everyone over.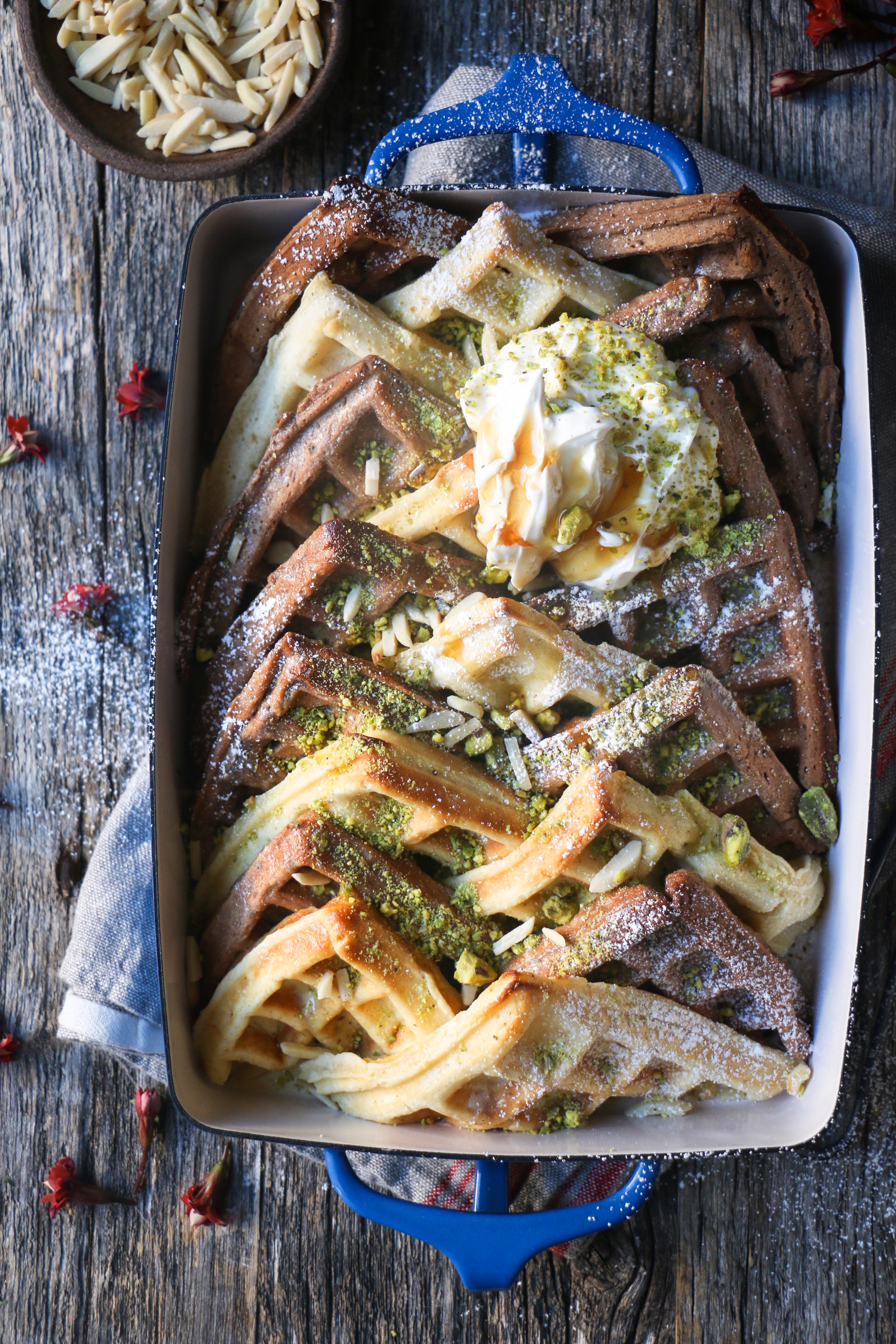 You know our love for Waffles.  It's become one of those staples at home that we enjoy, love, and keep on hand at all times.  This more-ish breakfast of Waffles French Toast is perfect for entertaining, holiday brunches, or just for the two of you.  I am so so excited about this one.
One of my early memories of cooking with dad started with French toast. The planning starts a day ahead at a specialty bakery with the perfect hunk of fresh-out-of-the-oven white bread….